Carl Barks
, 2020
Allen Ruppersberg
Chouinard '67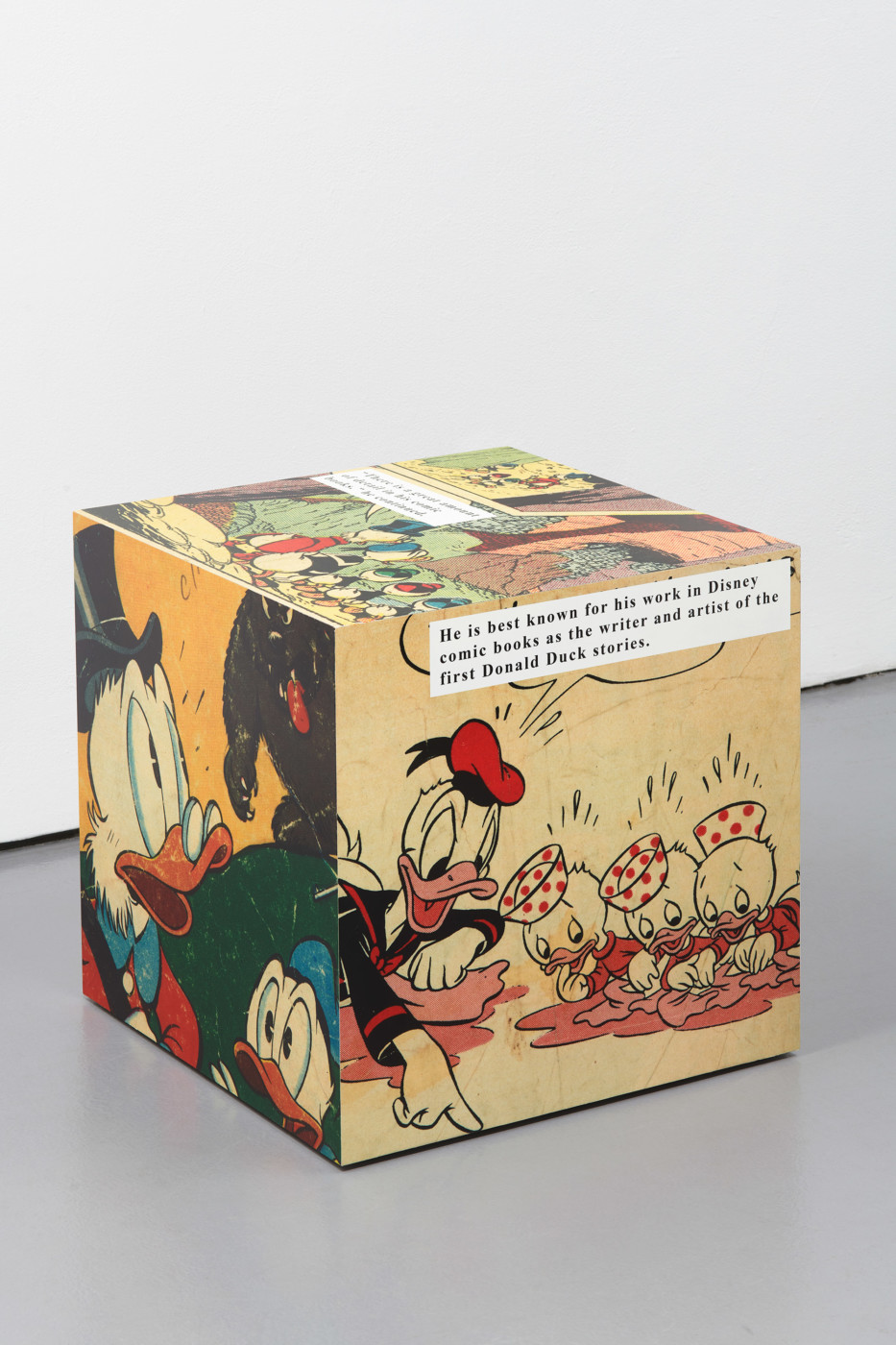 Edition 3/10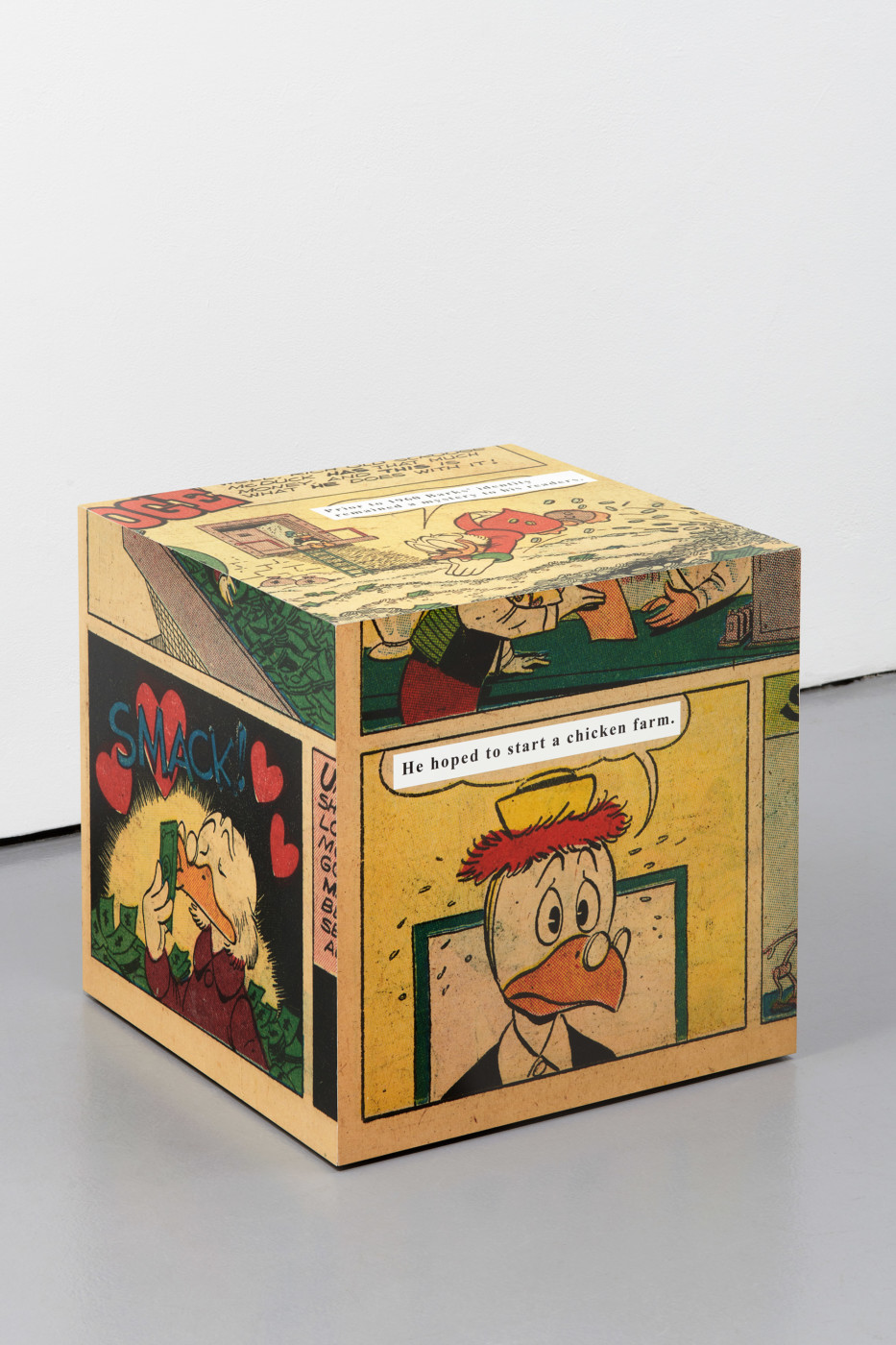 Edition 4/10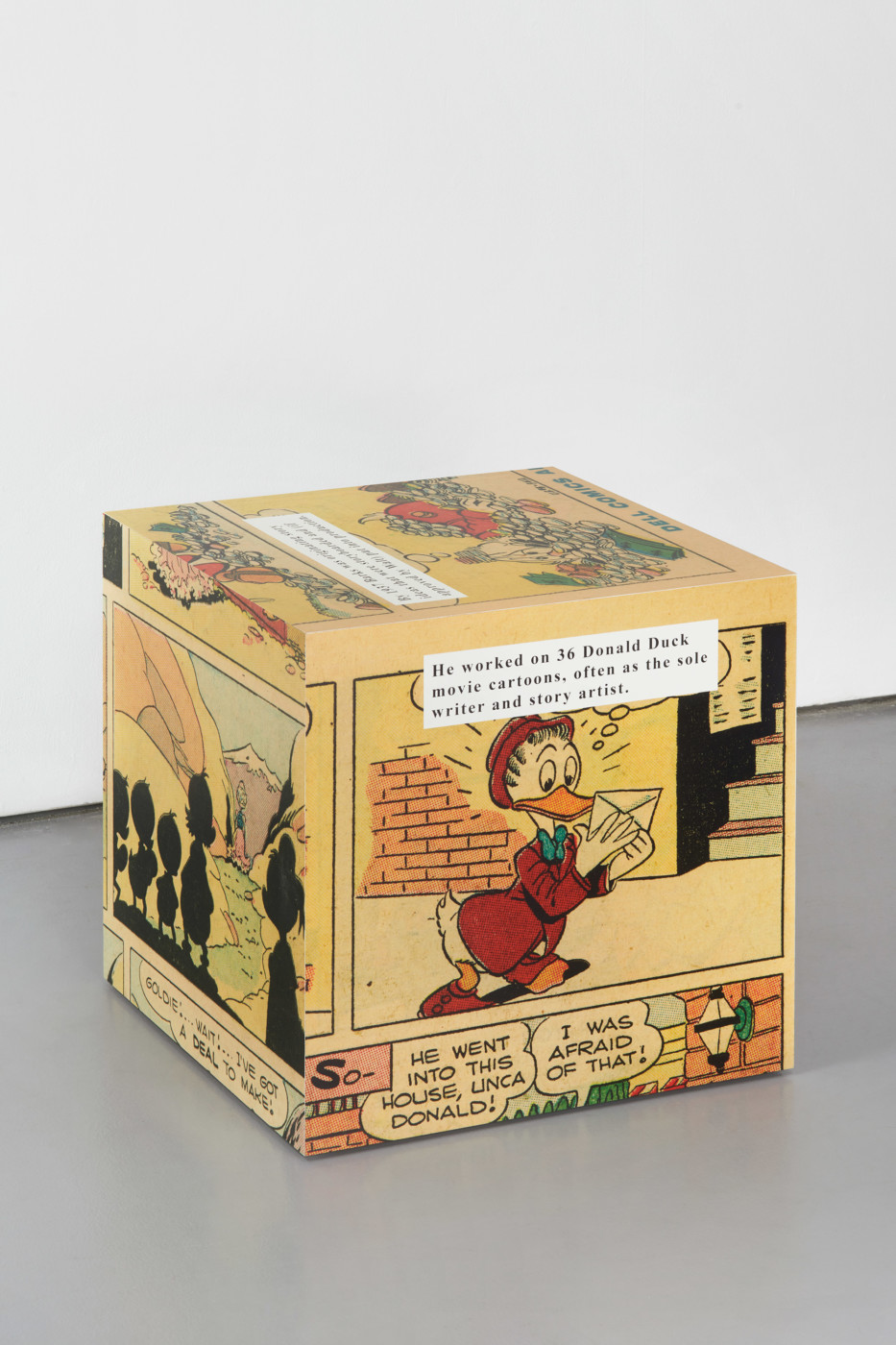 Edition 5/10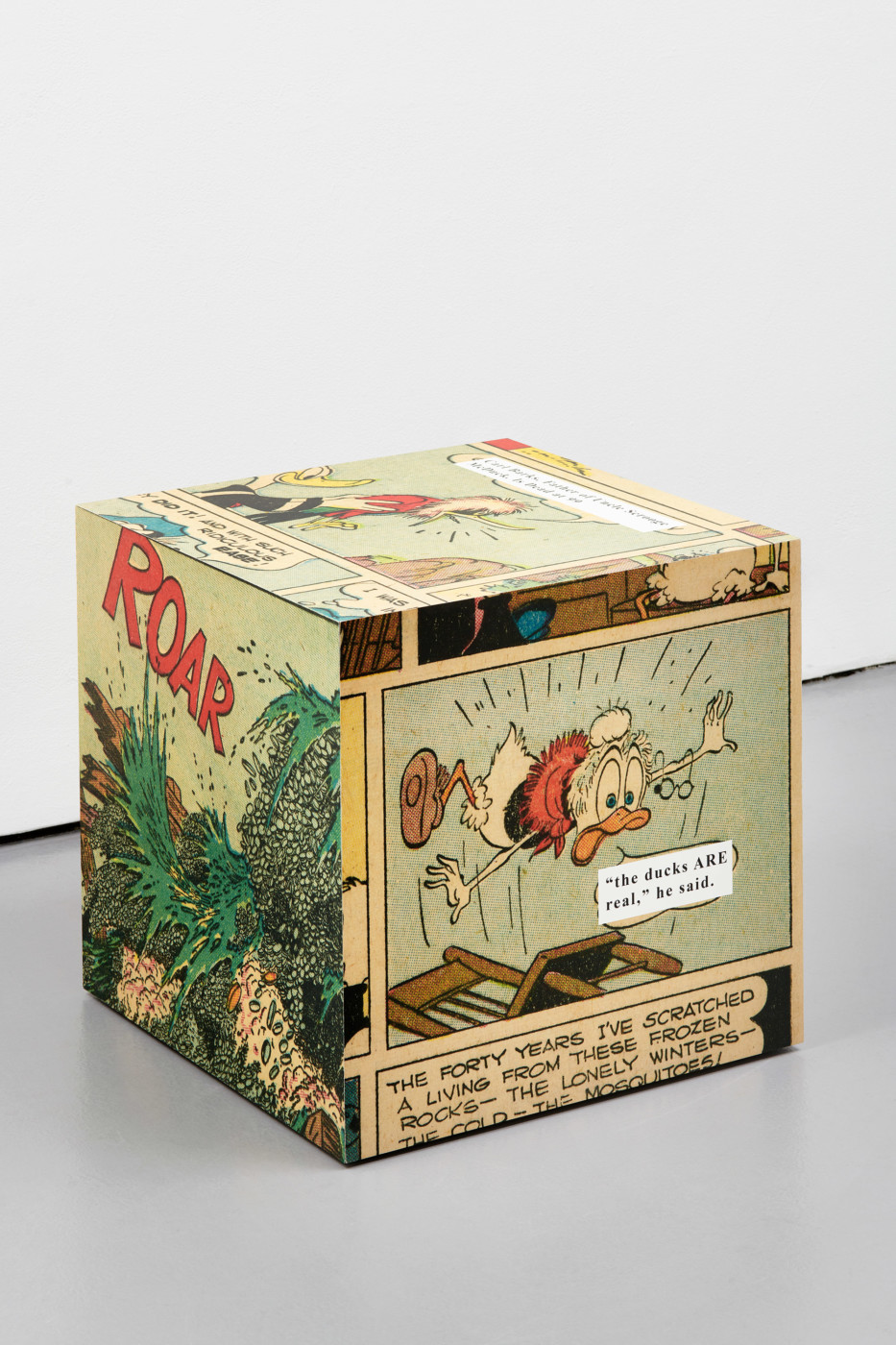 Edition 6/10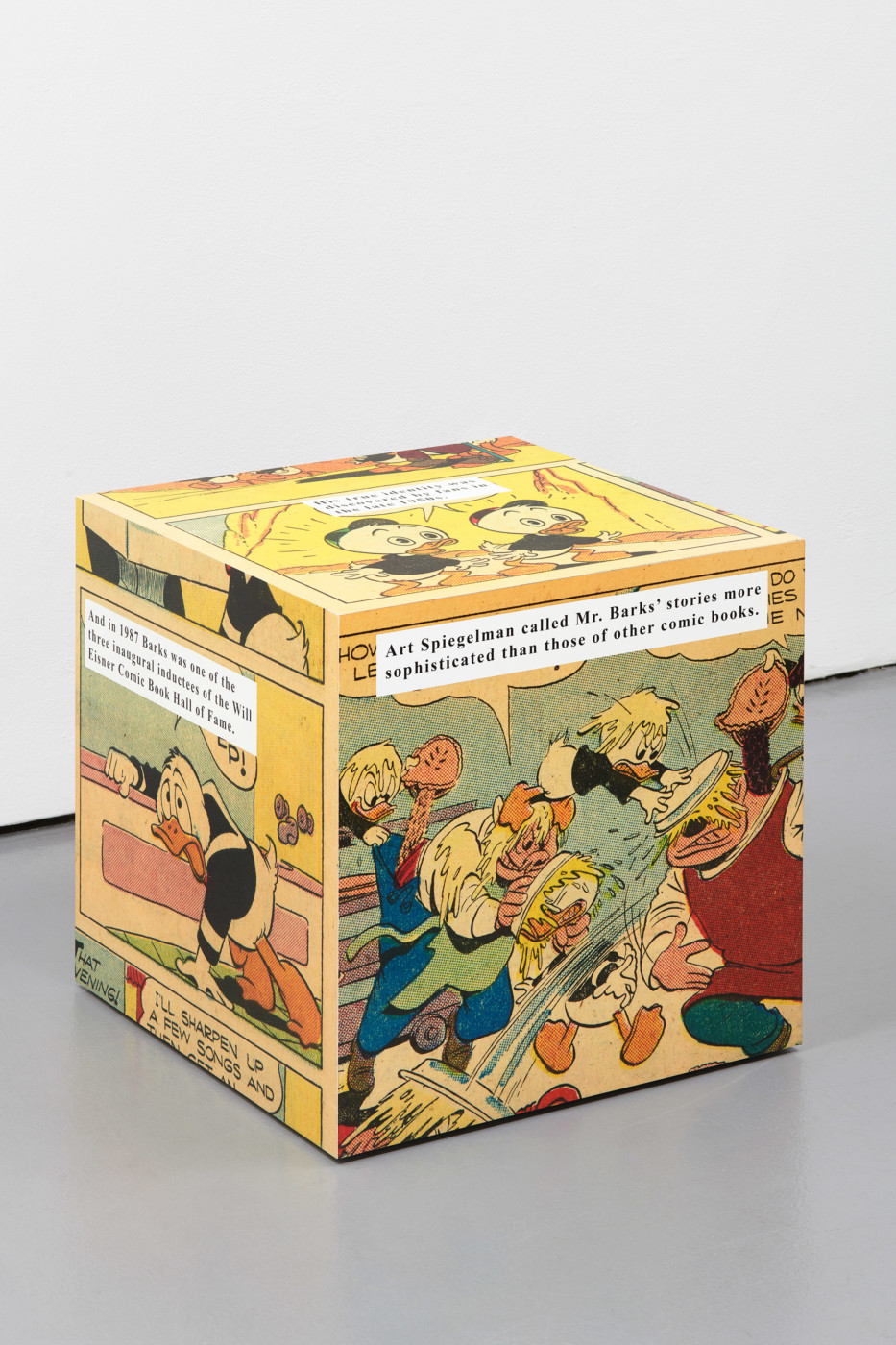 Edition 7/10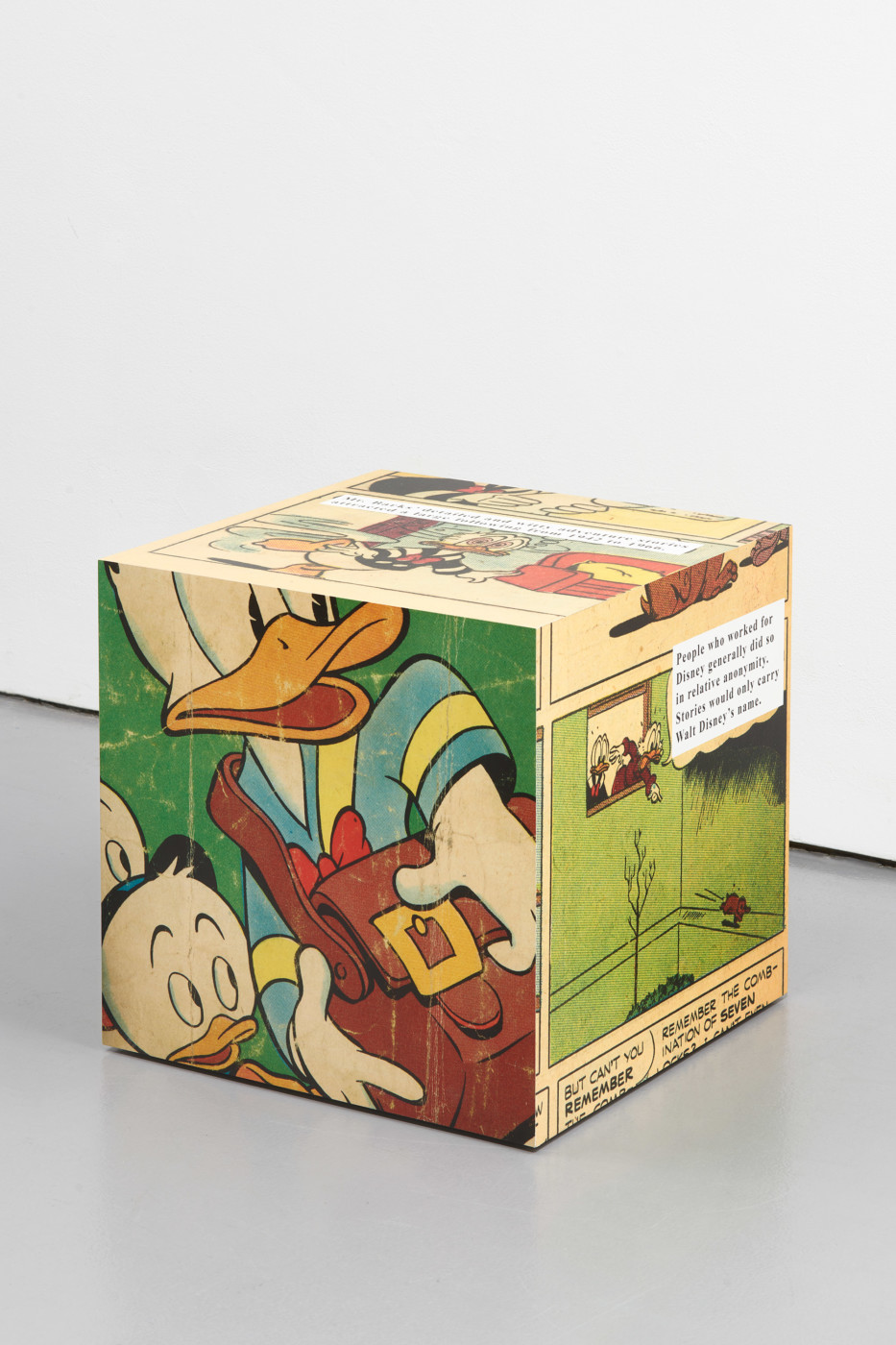 Edition 8/10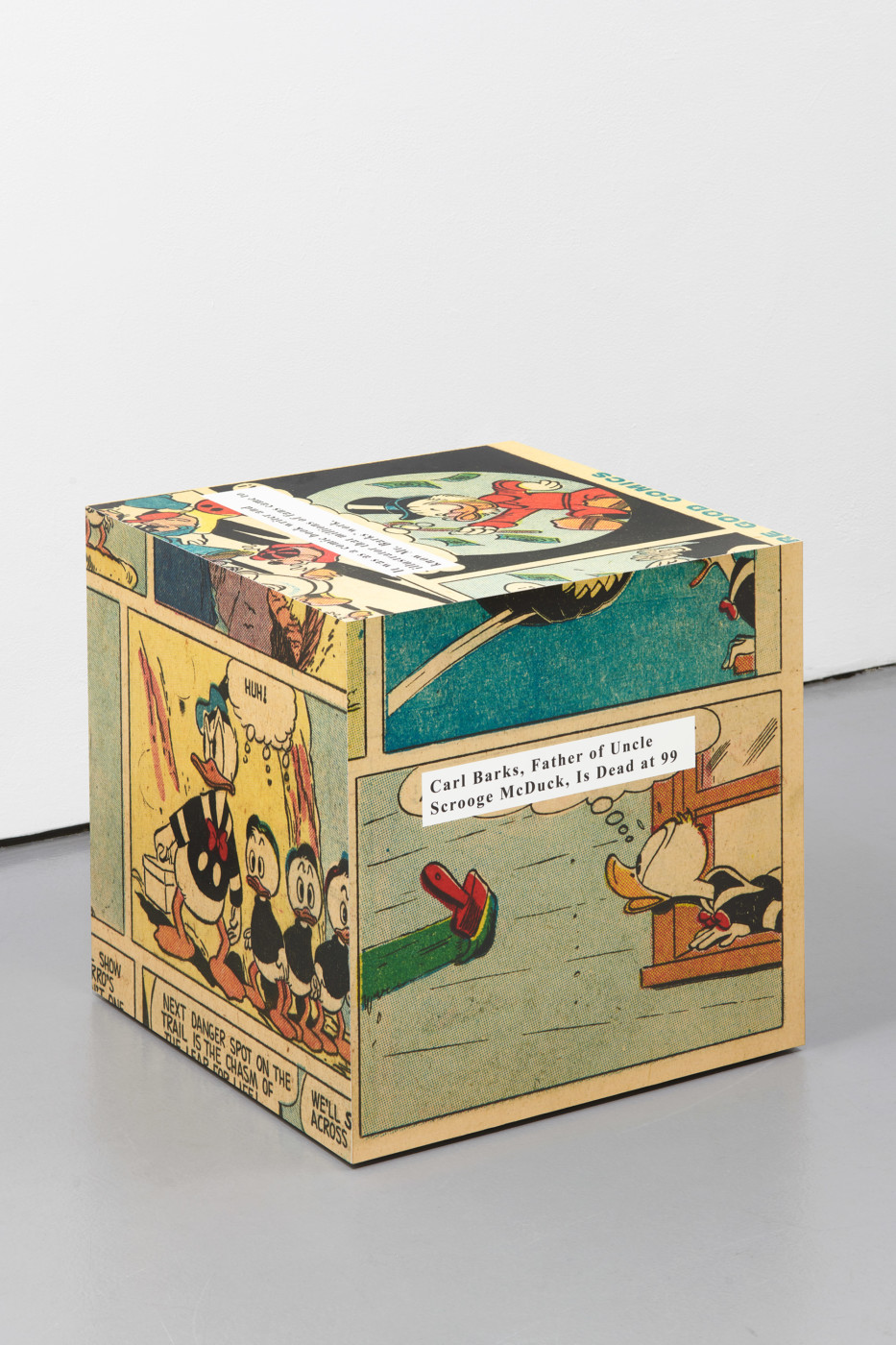 Edition 9/10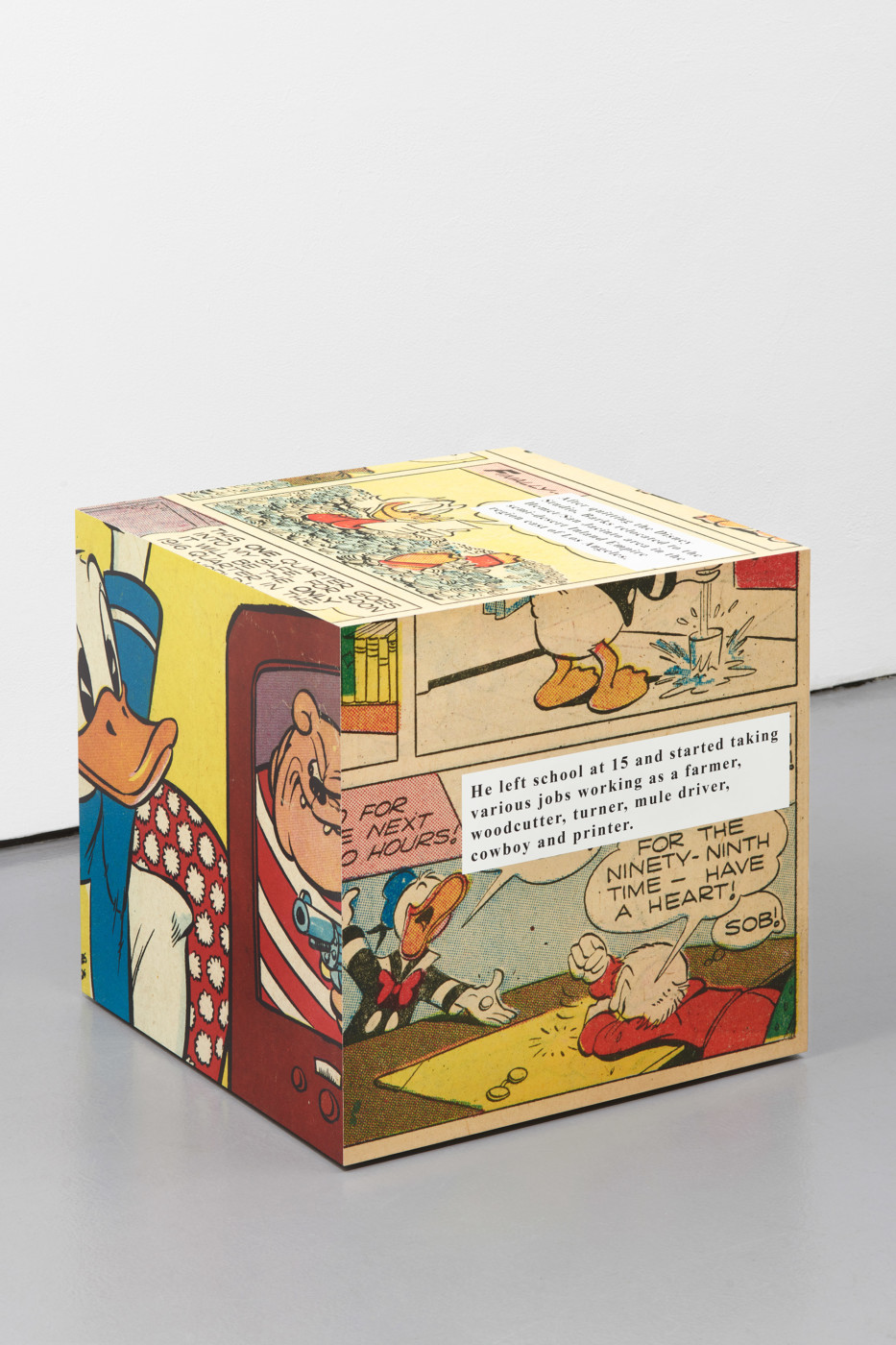 Edition 10/10
CalArts is pleased to announce Carl Barks, 2020, a stunning new artwork series created by artist Allen Ruppersberg (b. 1944, Cleveland; Chouinard 1967). Ten large-scale Brillo-like boxes, impeccably fashioned from wood, have been beautifully printed with images by Disney animator Carl Barks, with text superimposed from Barks' obituary.
Ruppersberg is an avid collector of vintage comic books, as well as books, films, signage, records, posters, and obituaries. Carl Barks, 2020 continues the artist's interest in American vernacular culture, memorials, and the intersections between art and language, as well fact and fiction.
In generously creating this series for CalArts, Ruppersberg looked to the founding history of CalArts, which was brought about following a merger of Roy and Walt Disney's Chouinard Art Institute and the Los Angeles Conservatory of Music. Ruppersberg has said of his time as a student, "I was lucky to be able to be at Chouinard at that time, in the early '60s, because it was still old-school in many ways. They taught you how to draw, but you'd also see Man Ray hanging out on the patio, and get to hear him give talks."
About Allen Ruppersberg
Allen Ruppersberg lives and works in New York and Santa Monica, California. Recent solo exhibitions include Walker Art Center, Minneapolis (2018); traveling to Hammer Museum, Los Angeles in 2019; Air de Paris, Paris (2016); Plug In Institute of Contemporary Art, Winnipeg, Canada (2016); Skirball Cultural Center, Los Angeles (2015); Greene Naftali, New York (2014); MFC-Michèle Didier, Paris (2014); Greengrassi, London (2014); Wiels, Brussels (2014); and The Art Institute of Chicago, Chicago (2012).
His work is in the collections of Berkeley Art Museum, University of California, Berkeley, CA; Center for Curatorial Studies, Bard College, Annandale-On-Hudson, NY; Denver Art Museum, Denver, CO; Solomon R. Guggenheim Museum, New York; Metropolitan Museum of Art, New York; Milwaukee Art Museum, Wl; Museum für Moderne Kunst, Frankfurt, Germany; Museum of Contemporary Art, Chicago; The Museum of Contemporary Art, Los Angeles; The Museum of Modern Art, New York; and Whitney Museum of American Art, New York.
For sales and availability, please contact Heather Suran at CalArts, 661-291-3435 or hsuran@calarts.edu