Summertime, Huron, Ohio
, 2011
Catherine Opie
CalArts '88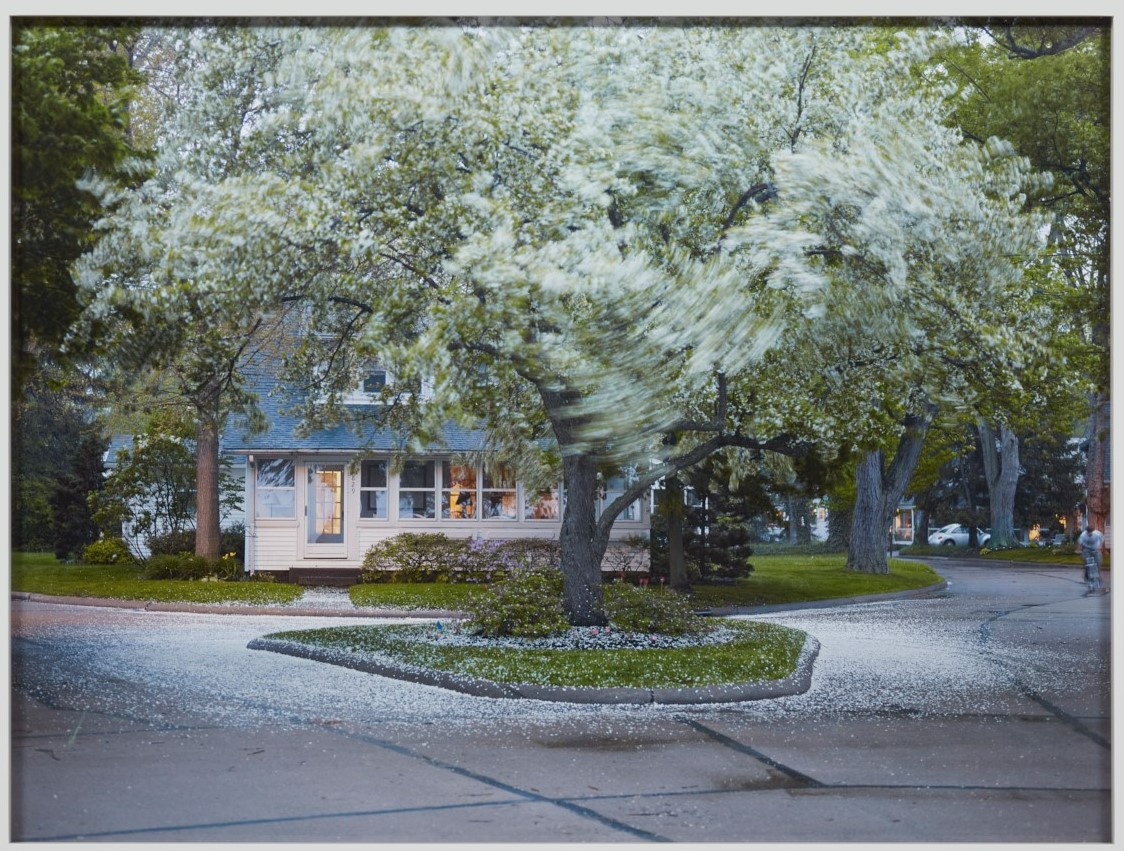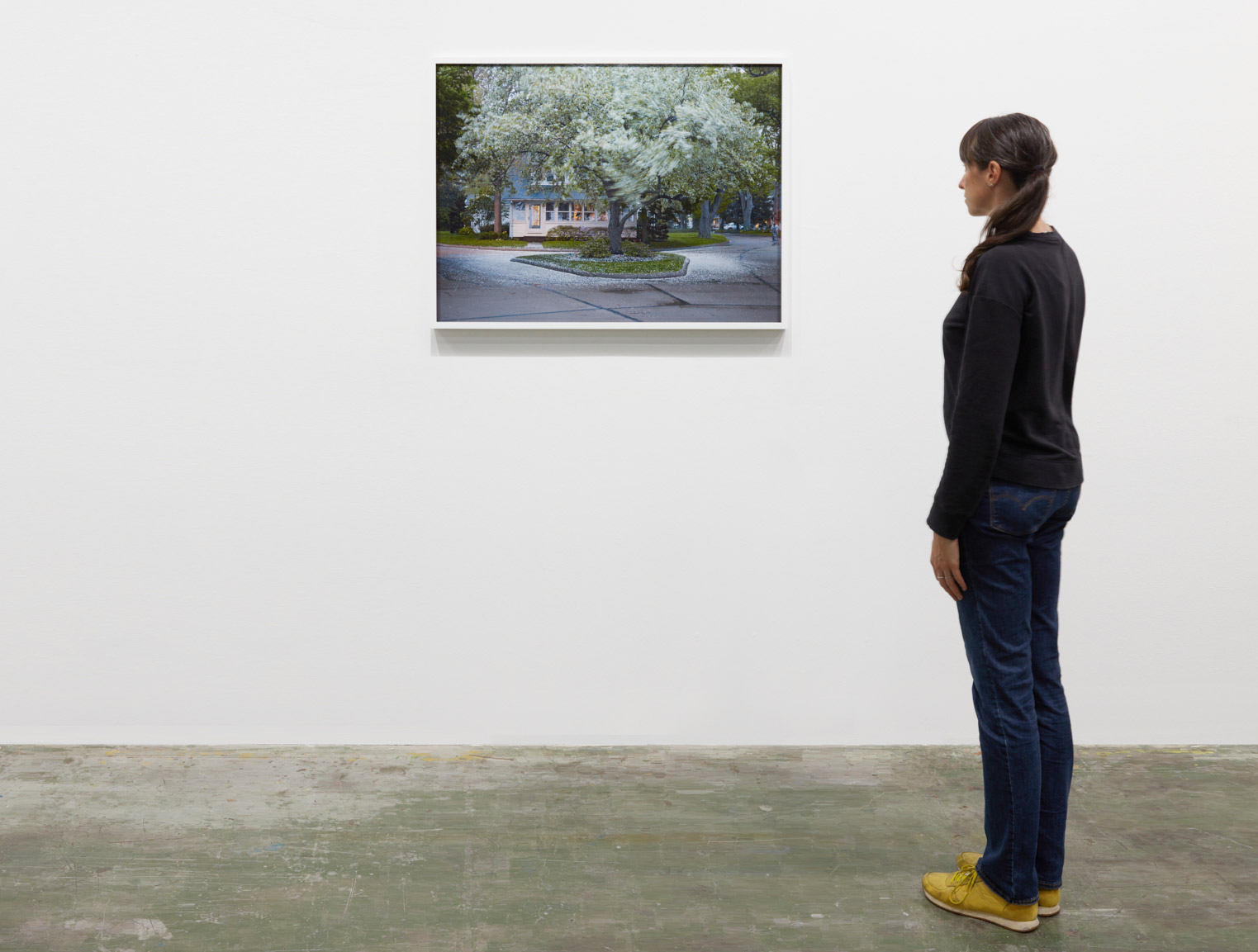 Catherine Opie shot her gorgeous and captivating photograph, Summertime, Huron, Ohio, in May of 2011. Opie was born in nearby Sandusky, Ohio where her family's business and factory, OP Craft, originated, and she returns to Ohio quite often (having moved to California at age thirteen). She began making photographs on Lake Erie in 2010, and the body of work that emerged during this period is entitled Somewhere in the Middle. It was during the time of creating and shooting works for that series that Opie developed a fascination for the swooping and magnificent tree, which takes center stage in Summertime, Huron, Ohio. Generously printed by the artist for CalArts, this otherworldly and nostalgic photograph has deep personal resonance and meaning for her.
About Catherine Opie
Catherine Opie (b. 1961, Sandusky, OH; lives and works in Los Angeles, CA) is an artist working with photography, film, collage, and ceramics. Her work has been exhibited extensively throughout the United States and abroad and is held in over 50 major collections throughout the world. Opie was a 2019 Guggenheim Fellow recipient and recently returned from the American Academy in Rome as the Robert Mapplethorpe Resident in Photography for 2021. Opie was also awarded The Smithsonian's Archives of American Art Medal in 2016, The Julius Shulman Excellence in Photography Award in 2013 and a United States Artists Fellowship in 2006. In September of 2008, the Guggenheim Museum in New York opened a mid-career exhibition titled, Catherine Opie: American Photographer. She debuted her film, The Modernist, at Regen Projects, Los Angeles in 2018. Her first monograph, Catherine Opie, was recently published by Phaidon in June of 2021. Opie received a B.F.A. from the San Francisco Art Institute, and an M.F.A. from the California Institute of the Arts in 1988. She holds the Lynda and Stewart Resnick Endowed Chair in Art at UCLA where she is a professor of Photography and also Chair of the Department of Art.
For sales and availability, please contact Henderson Blumer at CalArts, 661-222-2742 or hblumer@calarts.edu