Light Knot
, 2020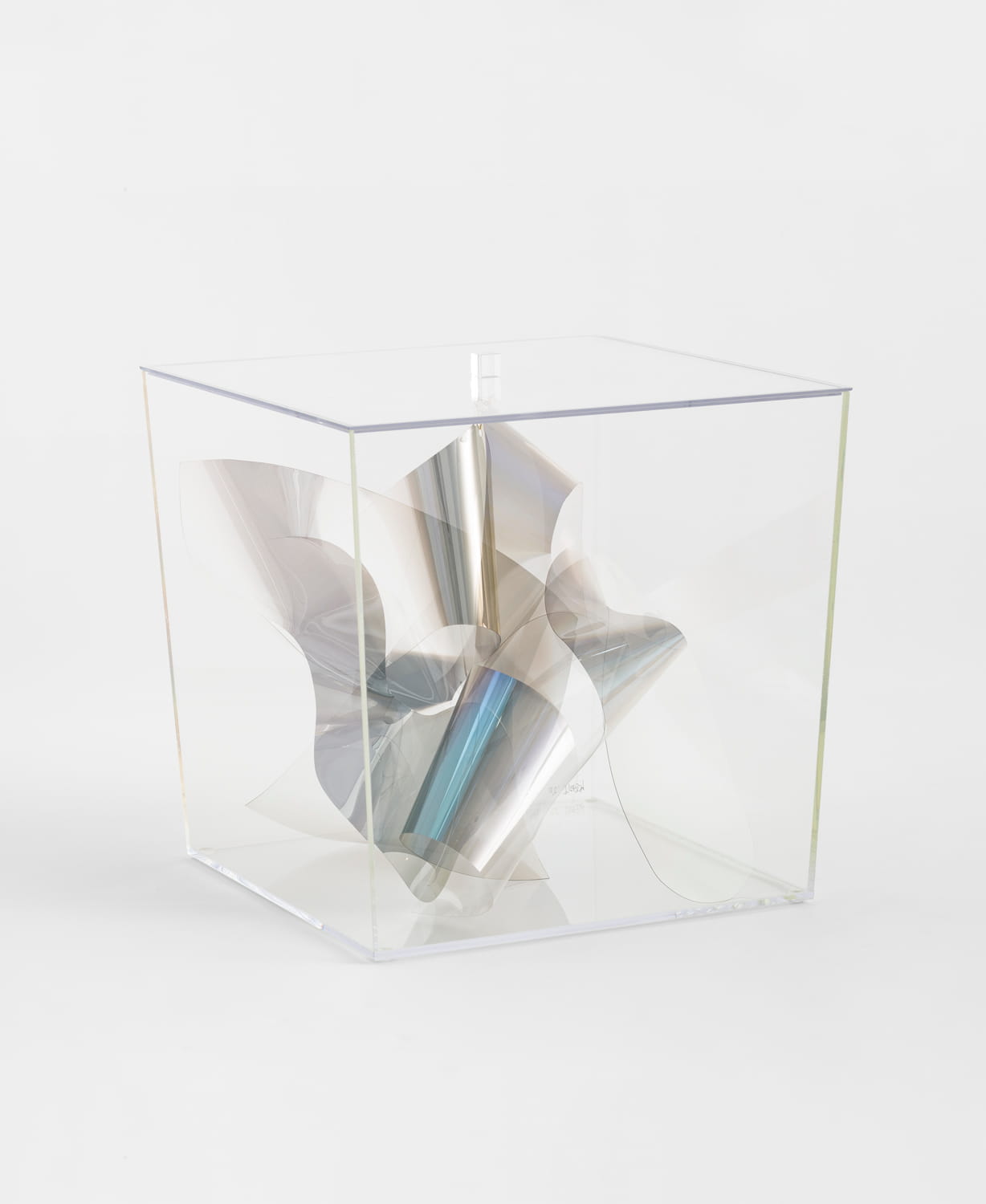 Edition 3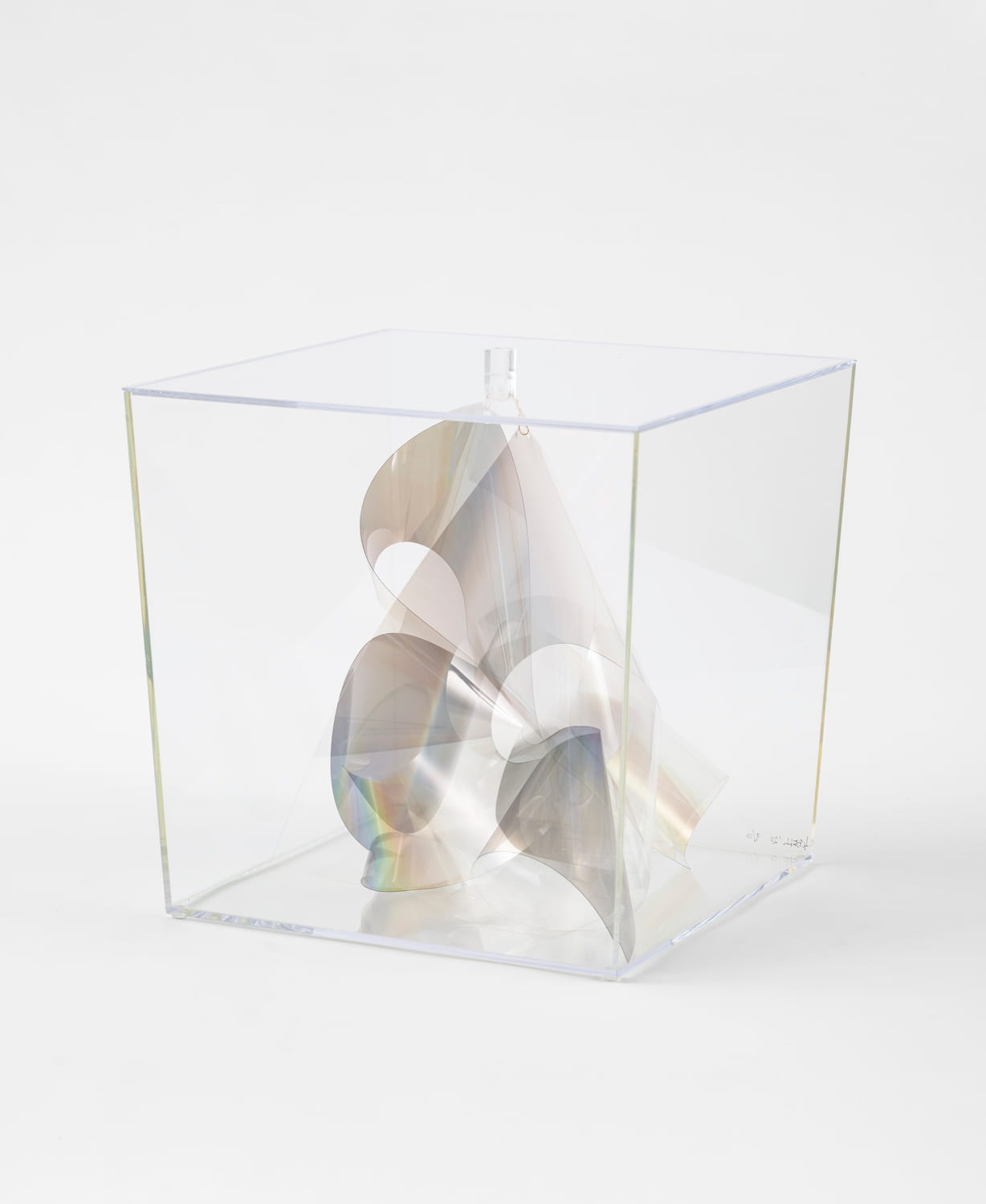 Edition 4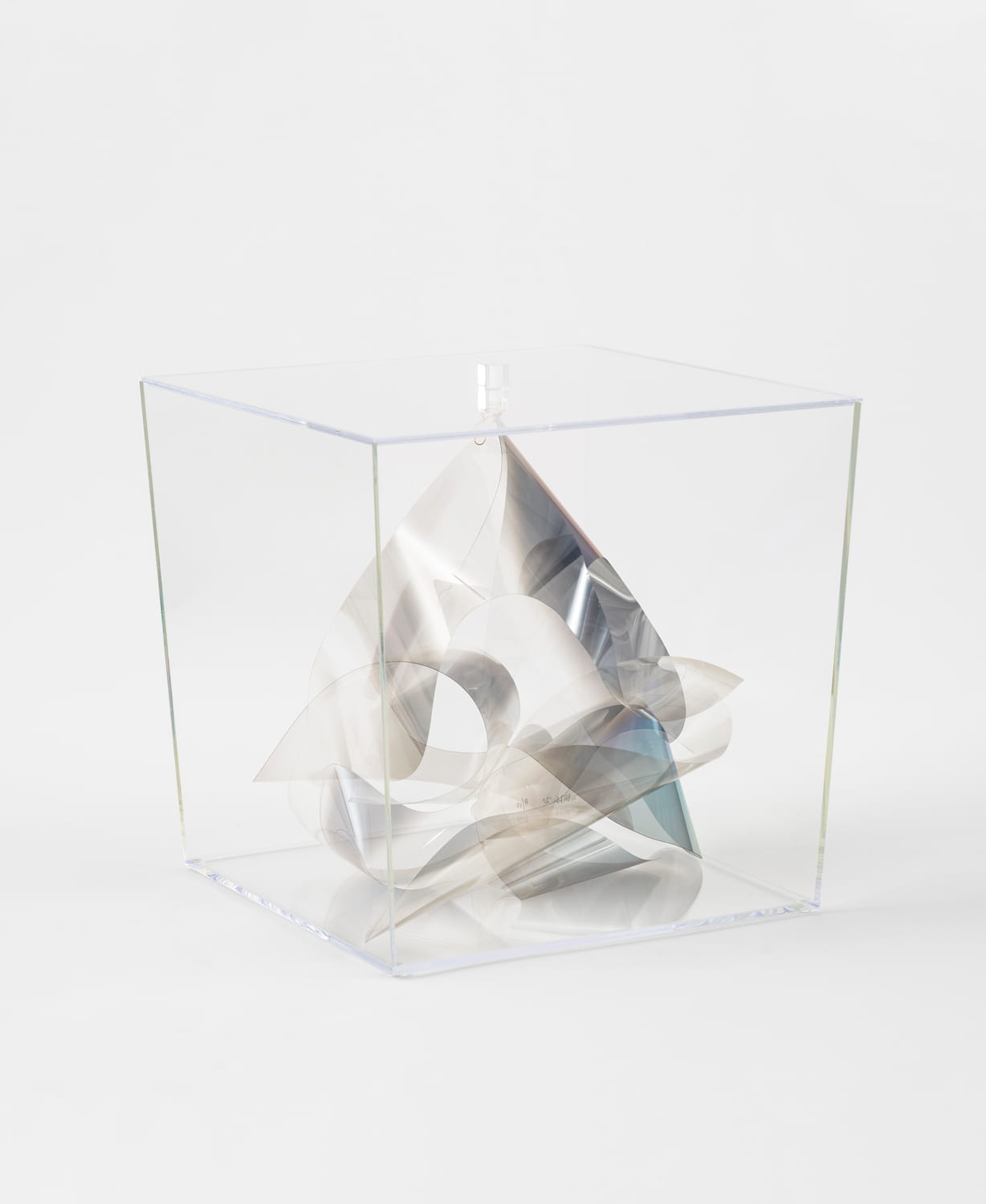 Edition 5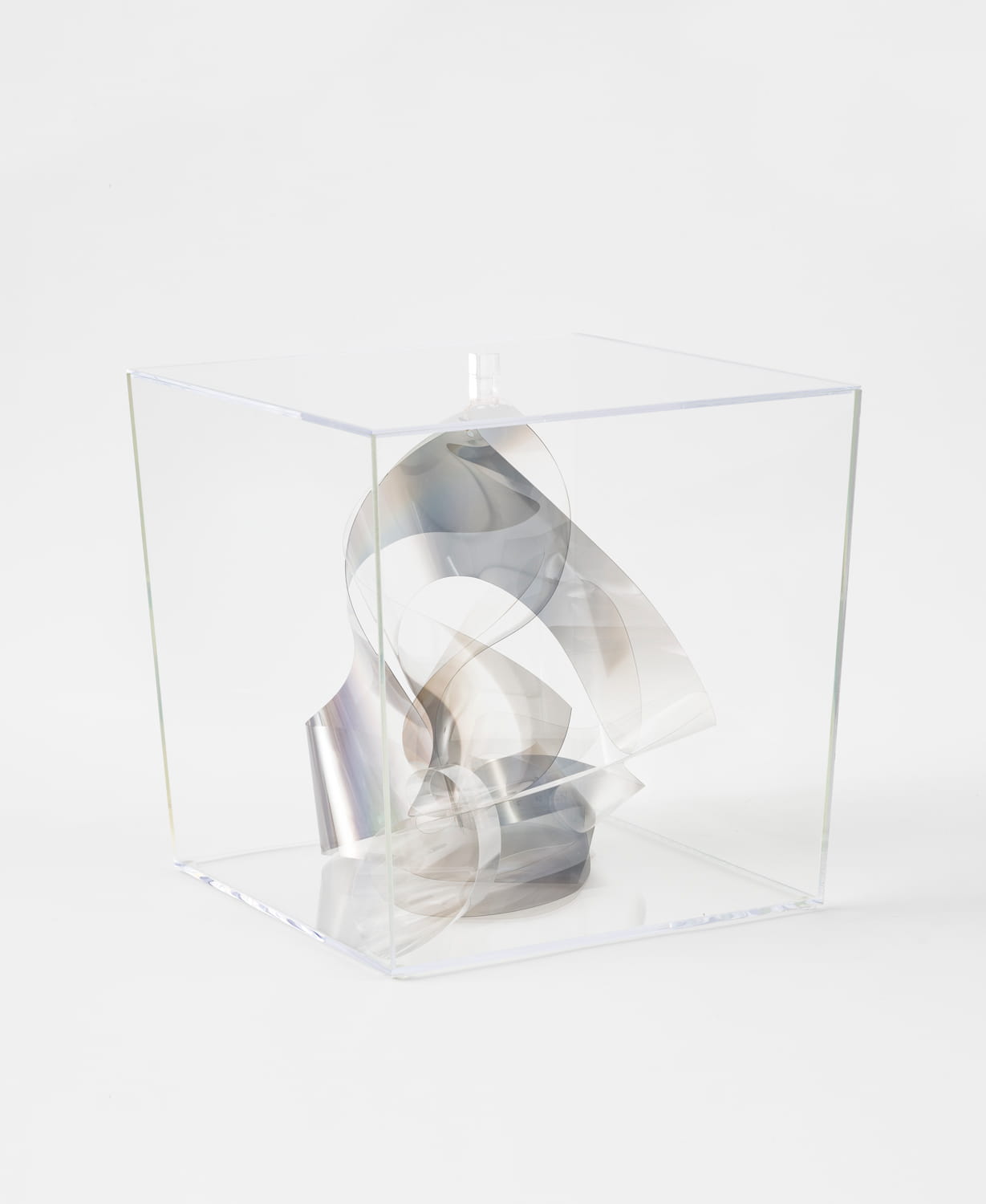 Edition 6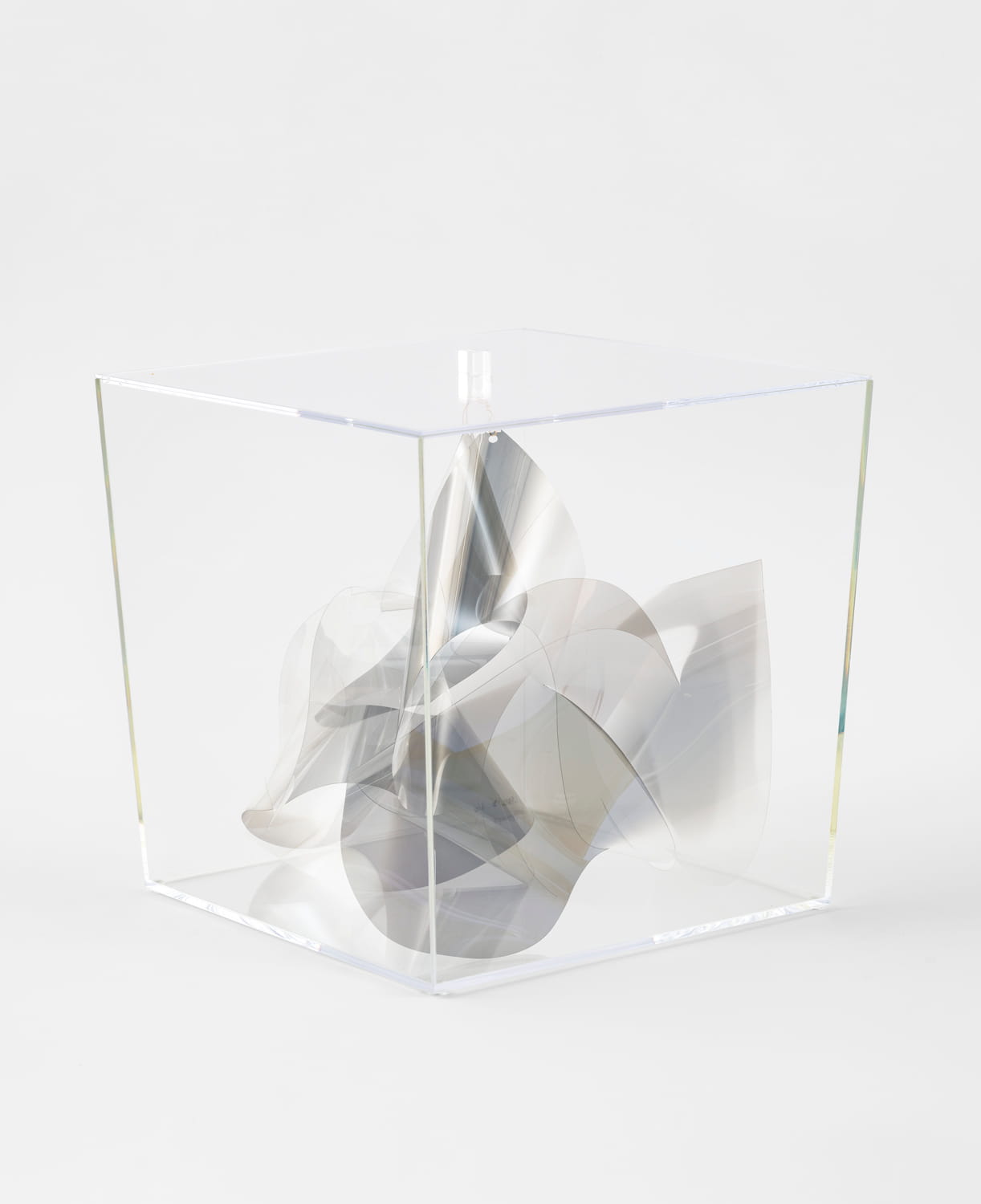 Edition 7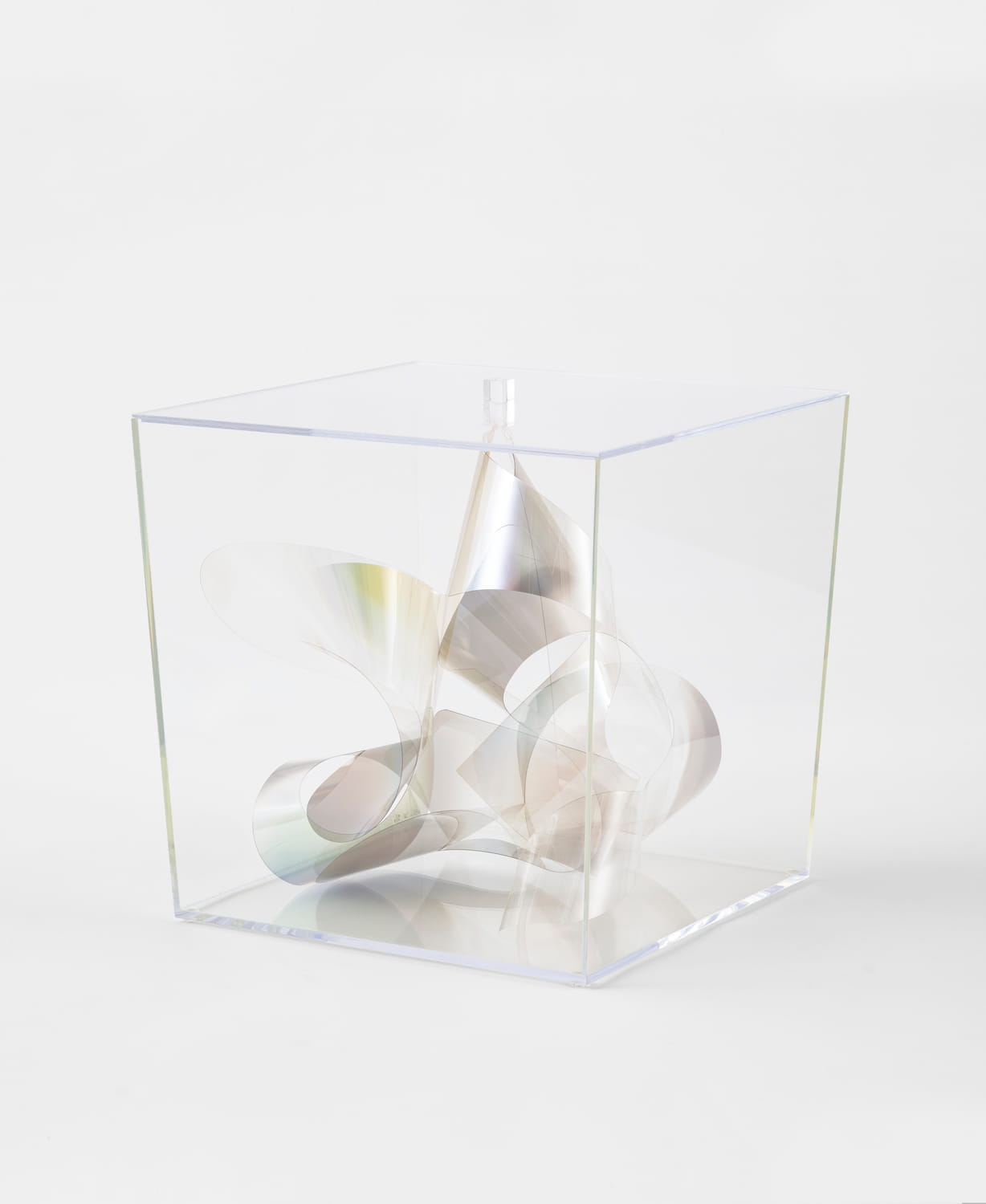 Edition 8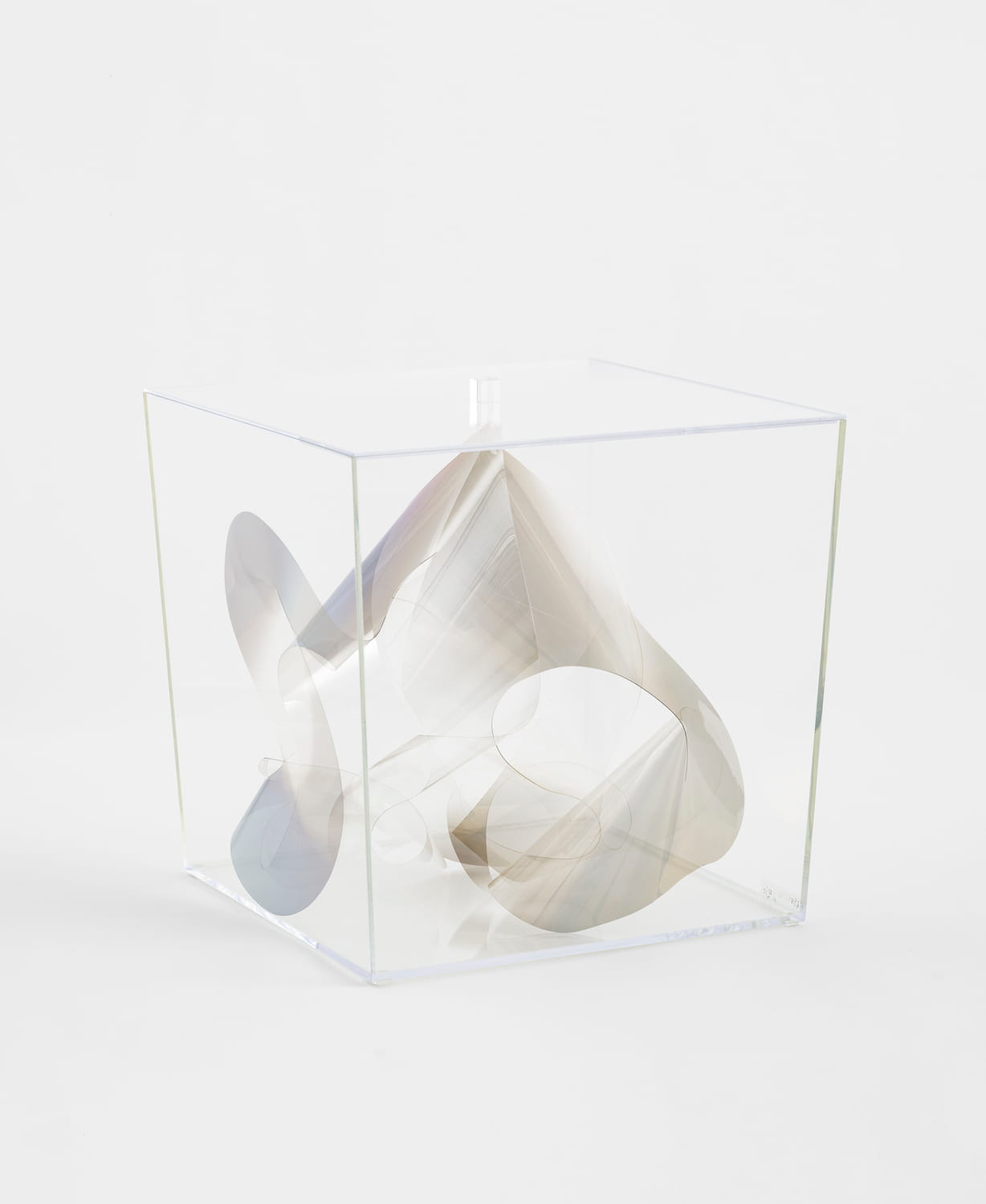 Edition 9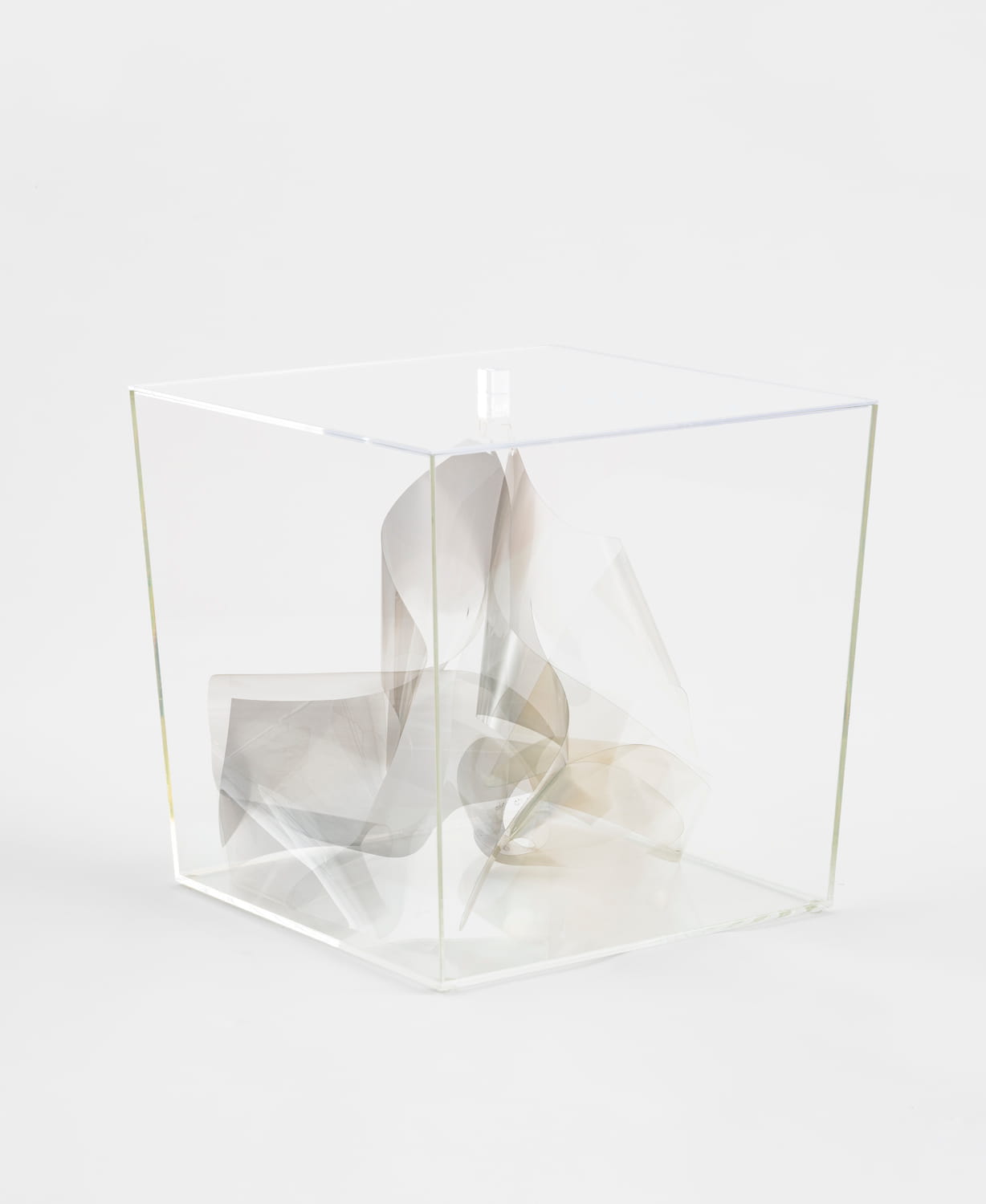 Edition 10
Larry Bell (Chouinard 1957 – 1959) is known foremost for his refined surface treatment of glass, as well exploring the ways that light, reflection, and shadow interact with it. Bell's significant oeuvre extends from painting and works on paper to glass sculptures and furniture design. For CalArts 50+50, Bell continues his investigation of light and perception with a new edition from his Light Knot series. For each work, Bell vacuum-coated a thin sheet of polyester film with aluminum and silicon monoxide before twisting into its shape. The coating process produces a unique mirror-like surface, reflecting the environment while simultaneously absorbing and refracting light. Suspended within their transparent Plexiglas vitrines, each 'Light Knot' becomes weightless, shifting from the gravity acting upon the object's own surface tension.
About Larry Bell
Larry Bell was born in Chicago in 1939 and splits his time between Taos, New Mexico and Venice, California. Bell attended Chouinard  in the late 1950s, studying under Robert Irwin. Bell's work has been positioned at the intersection of Southern California's Light and Space Movement and New York Minimalism.
In the 1960s, Bell emerged among a circle of avant-garde artists who shared a spirit of experimentation, invention, and discovery. In addition to  Irwin, Bell also worked alongside James Turrell, and John McCracken. In New York City, where he lived for several years beginning 1965, Bell met life-long friends John Chamberlain, Donald Judd, and Frank Stella. Incorporating influences of both East and West Coast schools of thought, Bell experimented  with technically advanced approaches to harnessing the optic possibilities of glass as a medium for absorbing, reflecting, and transmitting light.
Artist portrait by Paul O_Conner.
For sales and availability, please contact Henderson Blumer at CalArts, 661-222-2742 or hblumer@calarts.edu