Lucky Charm
, 2019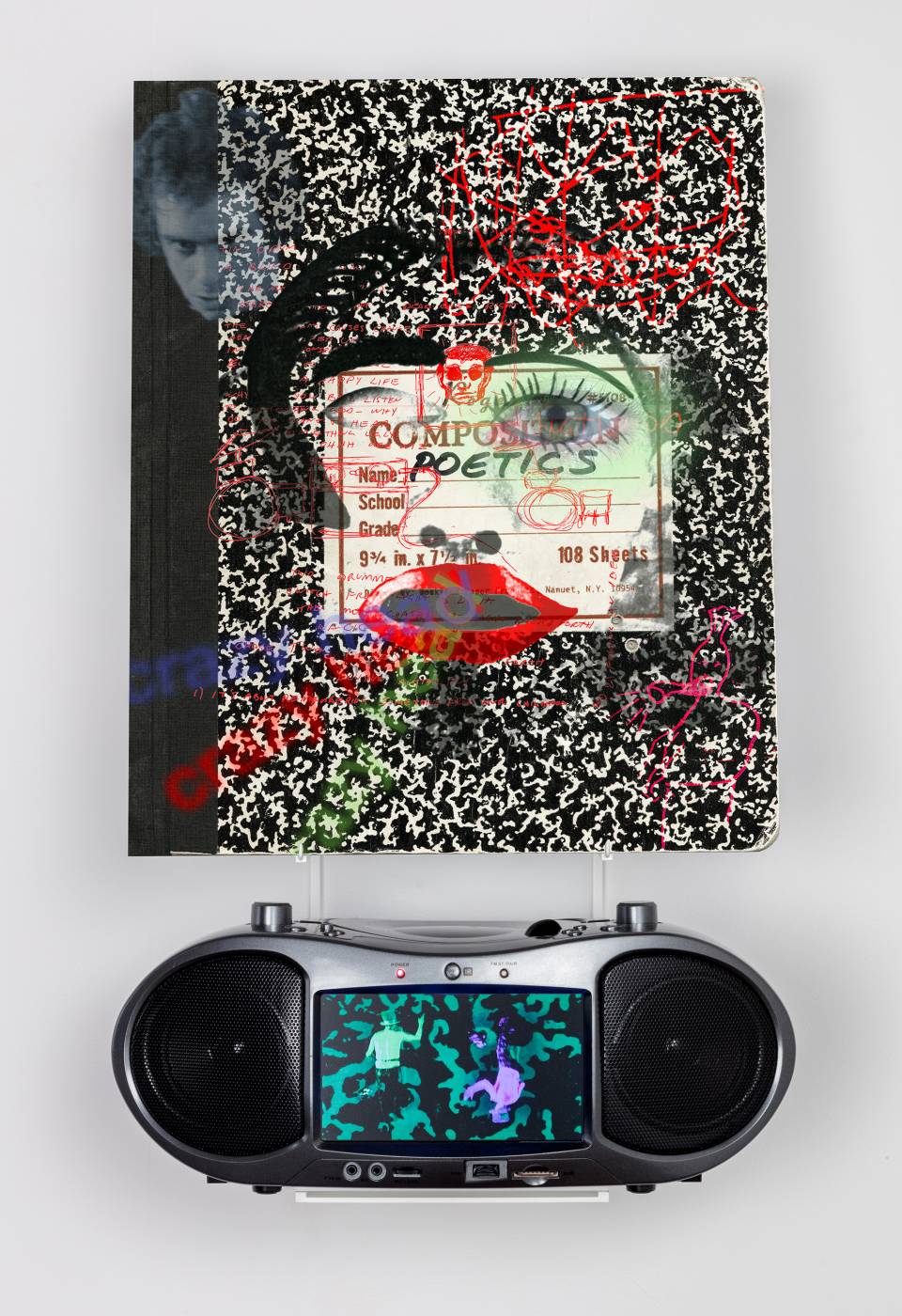 Edition 3/10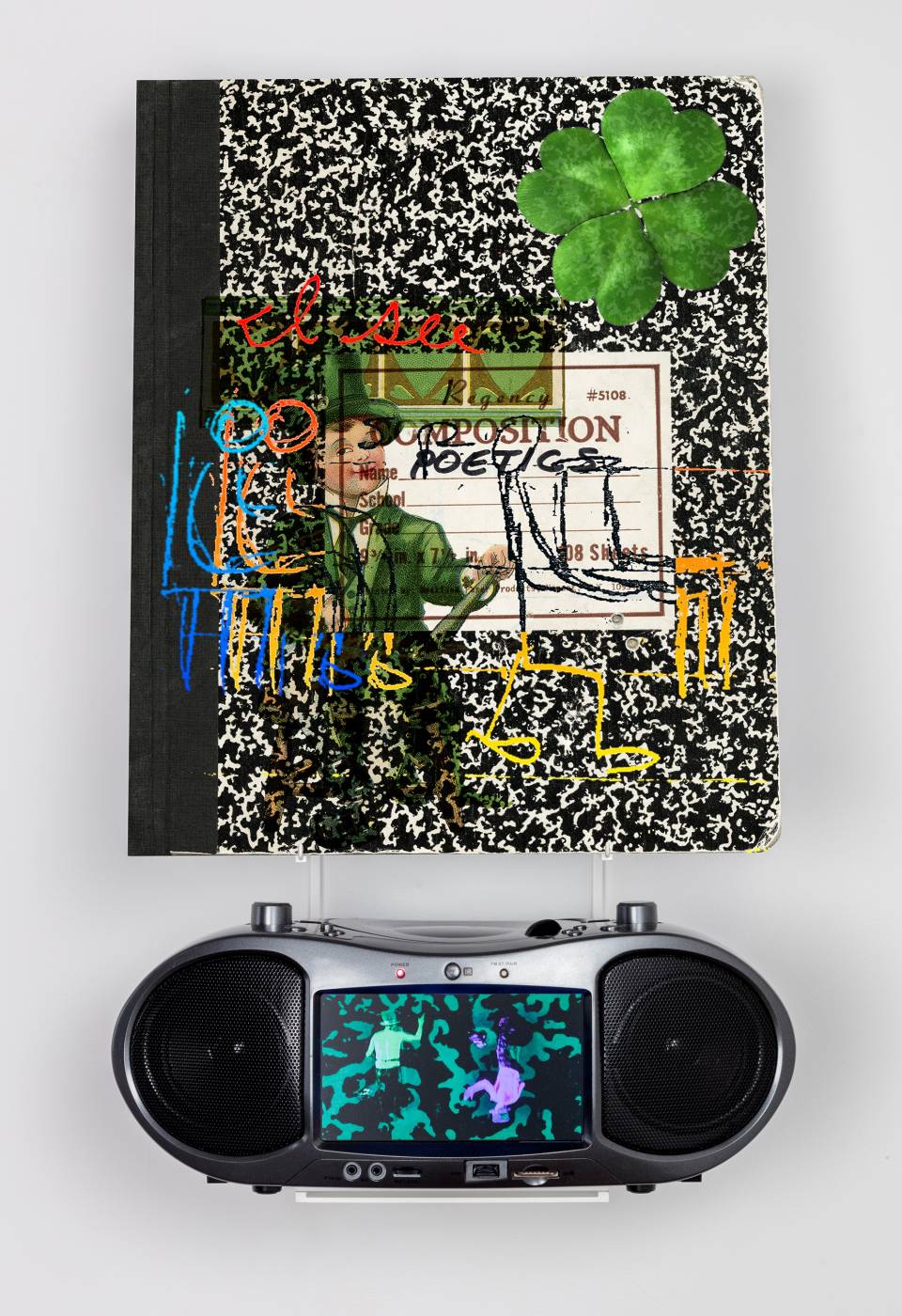 Edition 4/10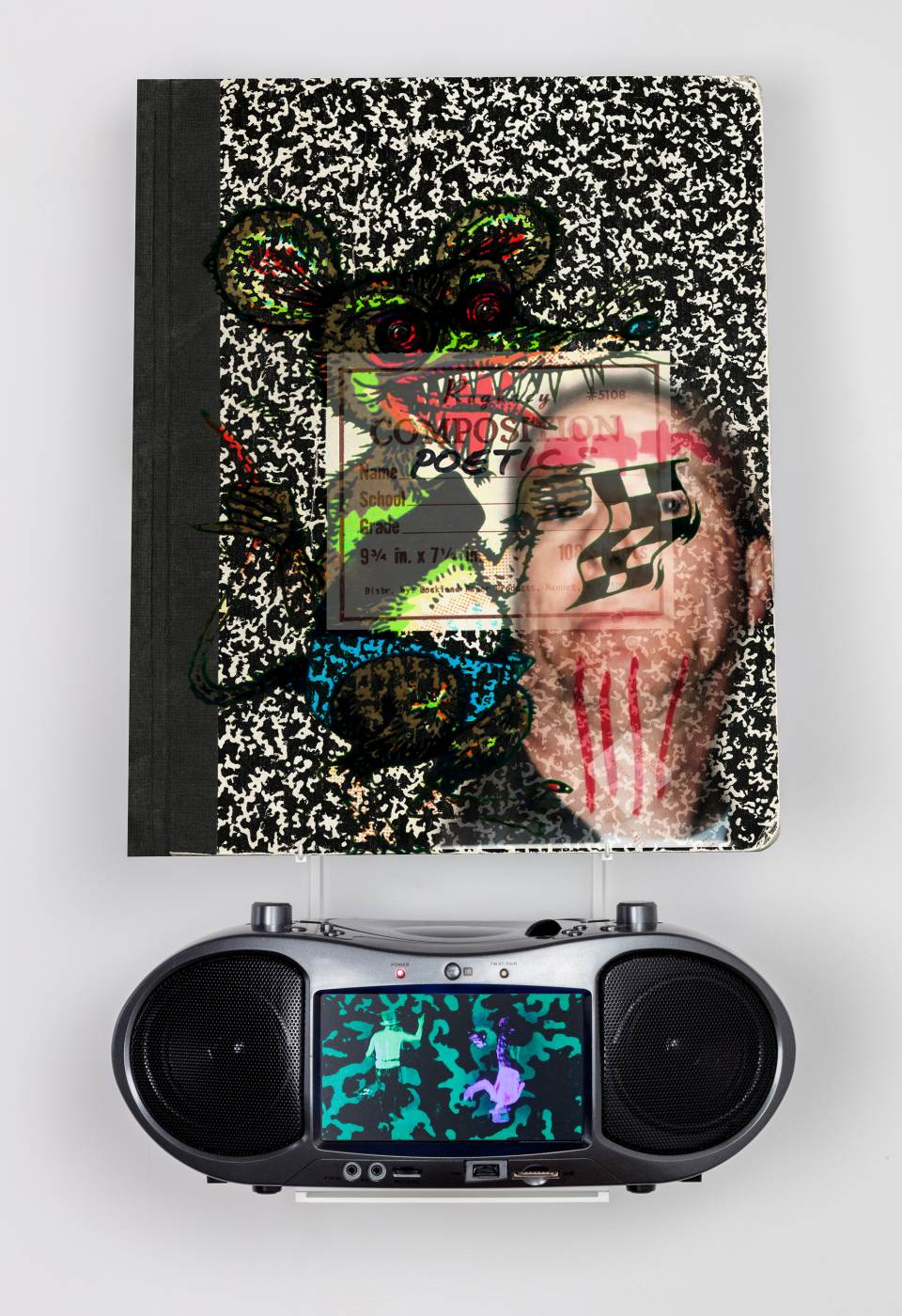 Edition 5/10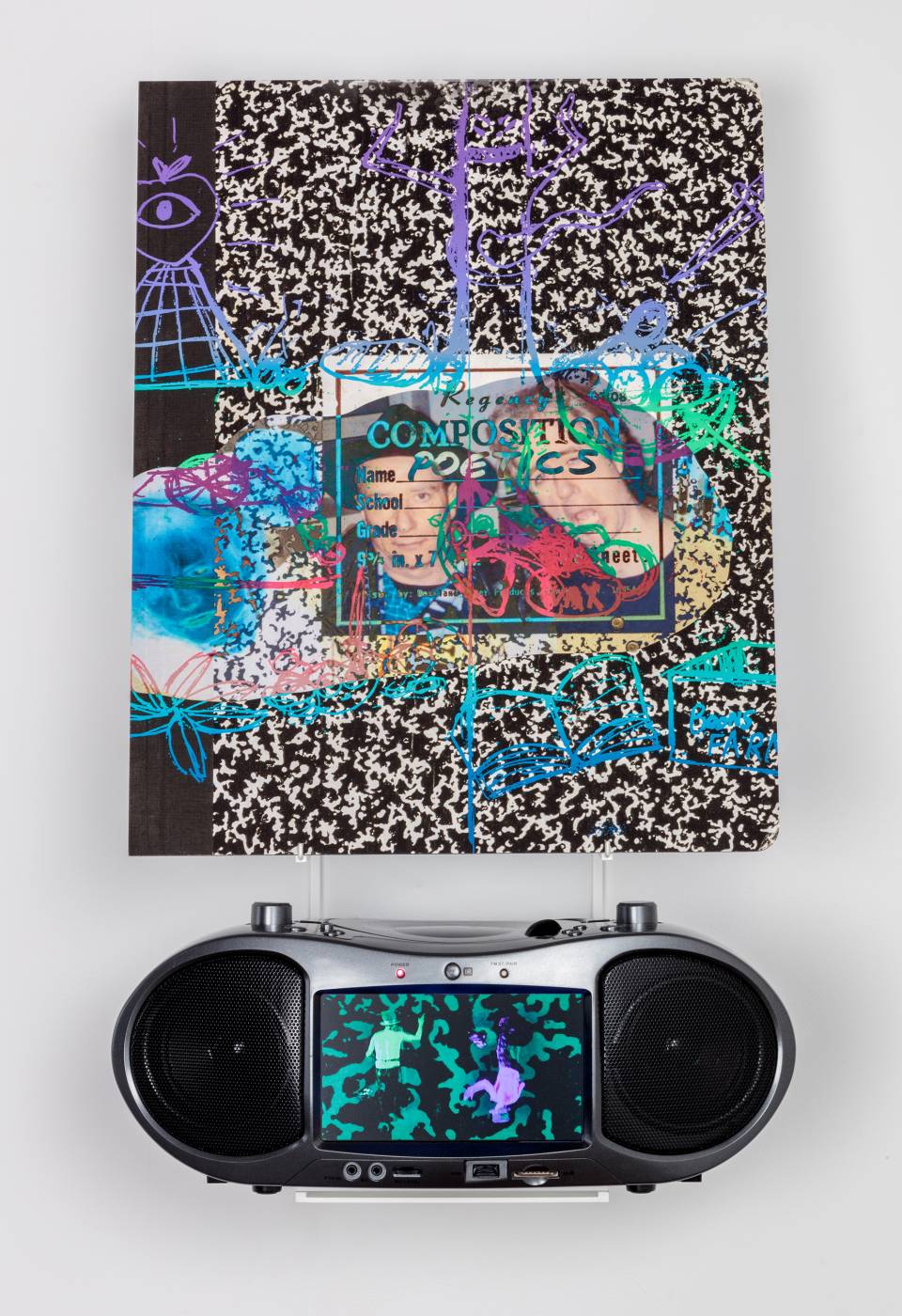 Edition 6/10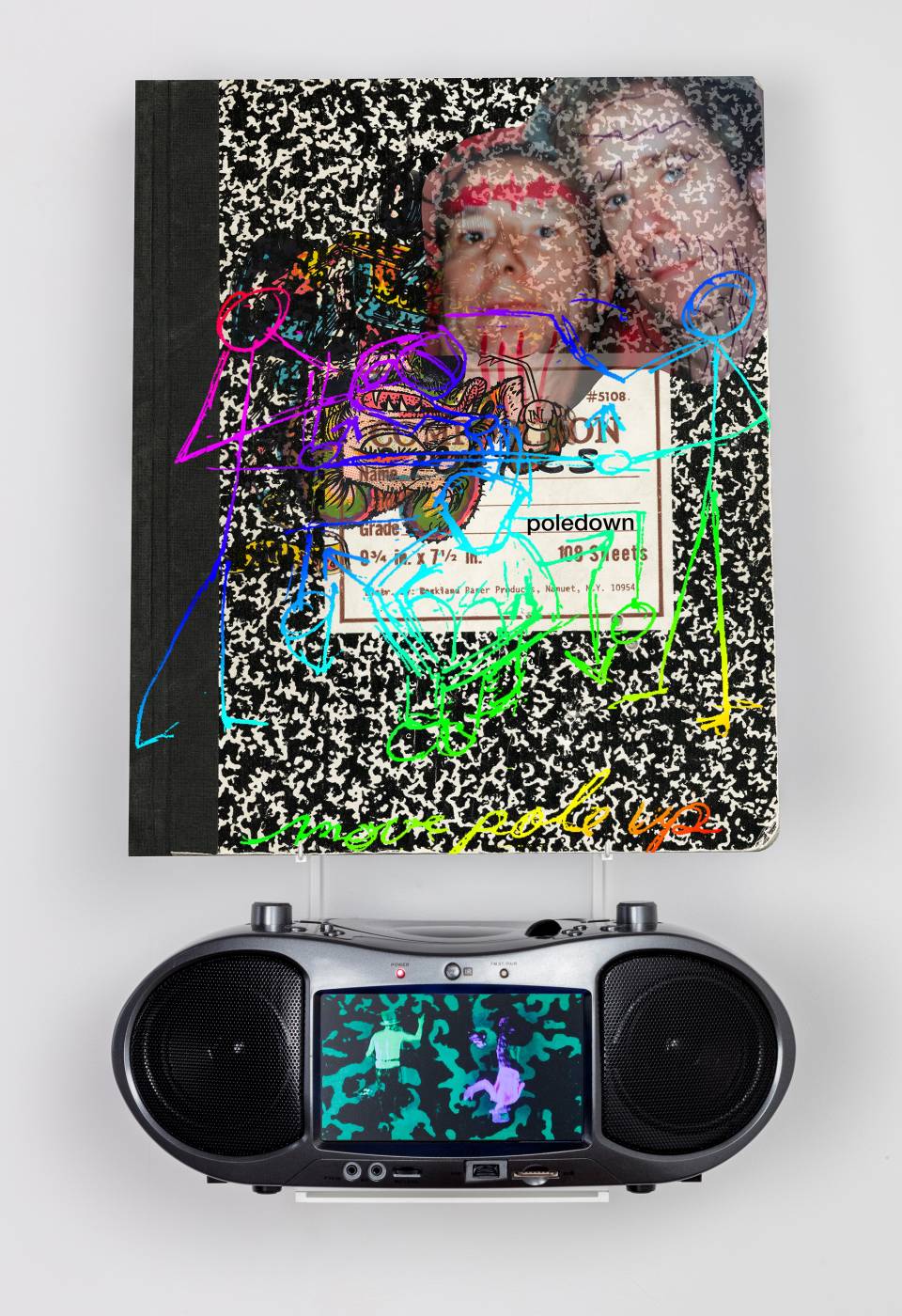 Edition 7/10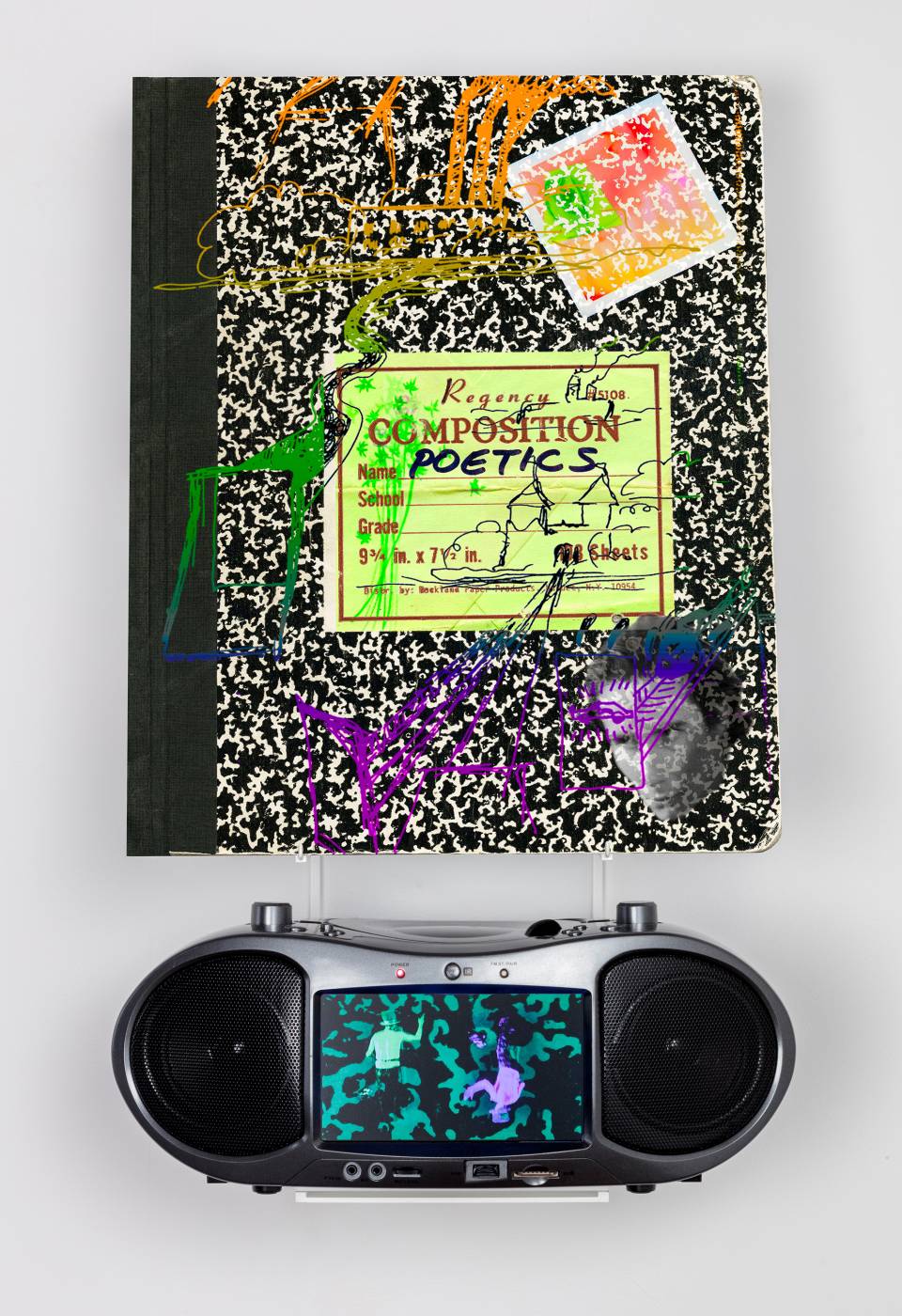 Edition 8/10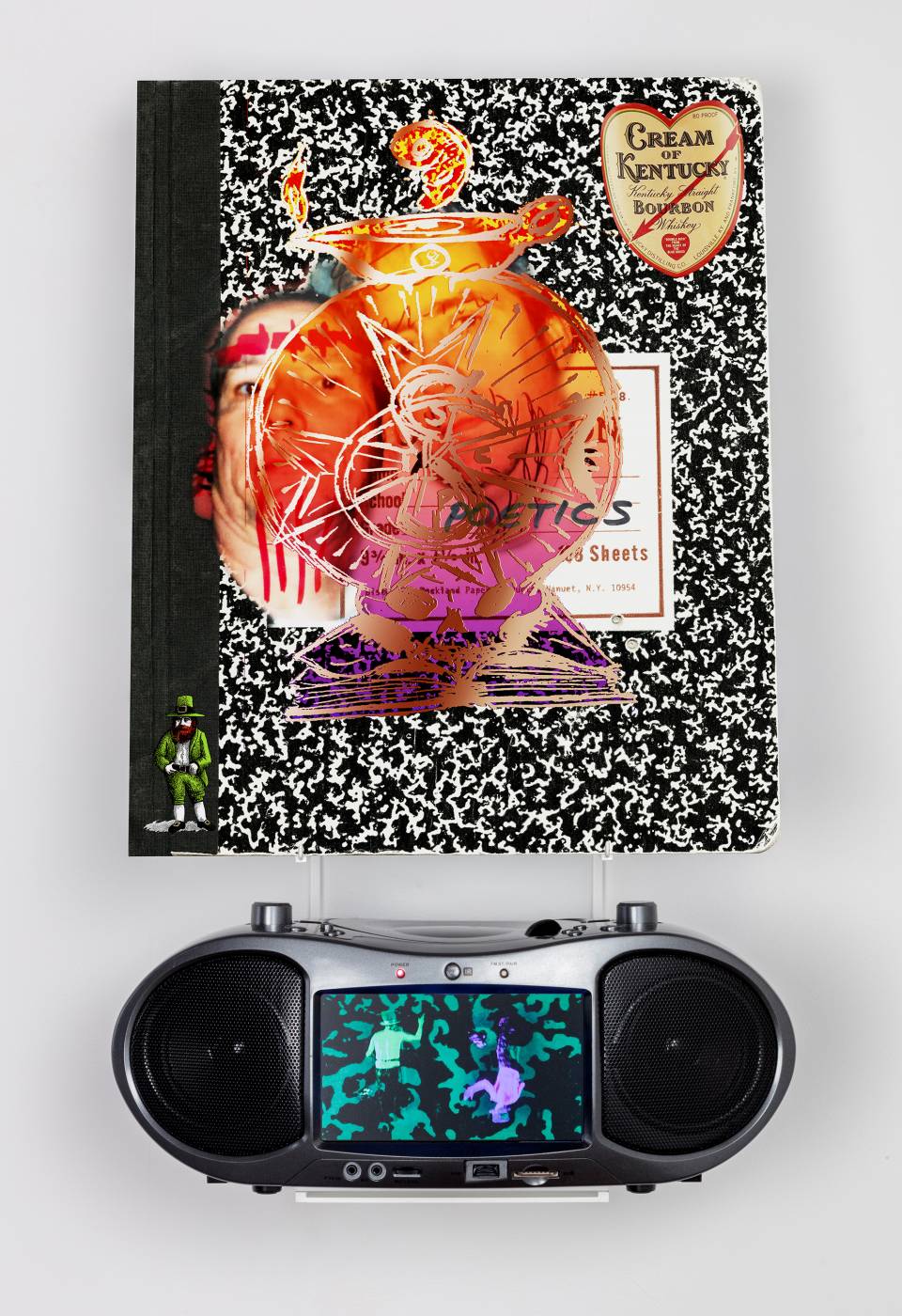 Edition 9/10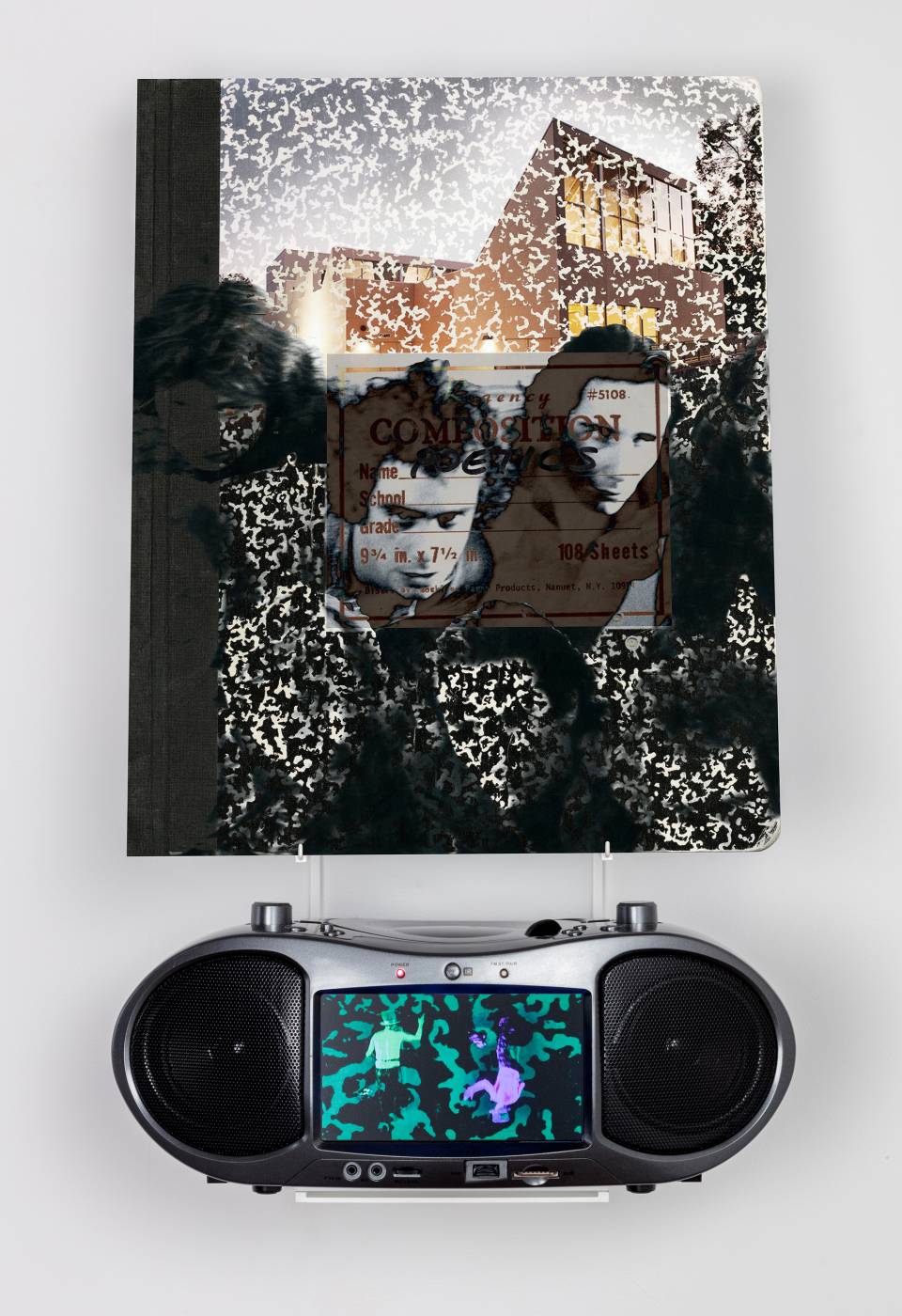 Edition 10/10 (available with full set of edition 10)
Tony Oursler (CalArts BFA 1979) has created Lucky Charm, 2019 for CalArts's 50+50, in an edition of 10 with 4 APs.
Tony Oursler and Mike Kelley met at CalArts in 1976. The two quickly formed a "band," which became the experimental collaborative group The Poetics. Concerned with a pop-cultural means of presentation of art activities, the groups' projects explored the territories of sound, music, and performance, producing radio shows, proto-punk songs, soundtracks, dance installation, and comedy. Kelley and Oursler worked with numerous collaborators and band members, including David Askevold, Jim Shaw and John Miller. Oursler's notebook became the repository for the band's ideas, lyrics, installation sketches, performance diagrams, and notes of various kinds. This edition relates physically to CalArts in that many of the projects that Kelley and Oursler developed first originated there, specifically in Documenta '10, for which they produced a large-scale installation and which, in modified form, toured extensively, and is now on semi-permanent display at the Pompidou Center. The edition incorporates the multimedia impulse of the artists, incorporating a pop-cultural, multimedia iconic boombox. The box features a video made especially for CalArts's 50th Anniversary that mines The Poetics archive and incorporates previously unseen footage produced by Oursler and Kelley. It also includes iconography of the leprechaun (an Irish-American trickster character), various graphics from The Poetics notebook, as well as musical accompaniments from the band.
The classic marbleized cover of the notebook was significant for the band. It was the generic school notebook cover of the 60s and 70s (this edition printed near Oursler's hometown of Nyack, New York). It also carried a significant relationship to the painting technique of frottage and was modified by countless adolescents with doodles, graffiti, and erasure to provoke a pareidolia effect. With this in mind, Oursler has produced Lucky Charm, 10 variations of the notebook cover for CalArts's 50+ 50 edition series. Each variation is based on original sketches and inspirations from the notebook.
About Tony Oursler
Born in 1957, Tony Oursler lives and works in New York. He graduated from CalArts with a BFA in 1979 and collaborated on early works with artists such as Mike Kelley.
His museum exhibitions include the Museum of Modern Art, New York (2016 and 2017); Magasin III Museum & Foundation for Contemporary Art, Sweden (2016); Hessel Museum of Art at Bard College in New York (2016); LUMA Westbau in Zurich (2015); Stedelijk Museum in Amsterdam (2014); Pinchuk Art Centre in Kiev, Ukraine (2013); ARoS Aarhus Kunstmuseum, Denmark (2012); Helsinki City Art Museum, Finland (2005); Metropolitan Museum of Art, New York (2005); Kunsthaus Bregenz, Austria (2001); Whitney Museum of American Art, New York, NY, USA (2000) and Kunstverein Hannover in Germany (1998). In addition to participating in prestigious group exhibitions such as Documenta VIII and IX (1987 and 1992), Oursler's work is included in many public collections worldwide, including the Hirshhorn Museum and Sculpture Garden in Washington, D.C.; Centre Pompidou, Paris; the Museum of Modern Art, New York; National Museum of Osaka, Japan; the Tate Collection in London, UK; Van Abbemuseum, in The Netherlands; and ZMK/Center for Art & Media in Karlsruhe, Germany. The Public Art Fund debuted a new, site-specific project by Oursler on the Hudson River in October 2018.
For sales and availability, please contact Henderson Blumer at CalArts, 661-222-2742 or hblumer@calarts.edu