Composite Artifact
, 2019
Gala Porras-Kim
CalArts '09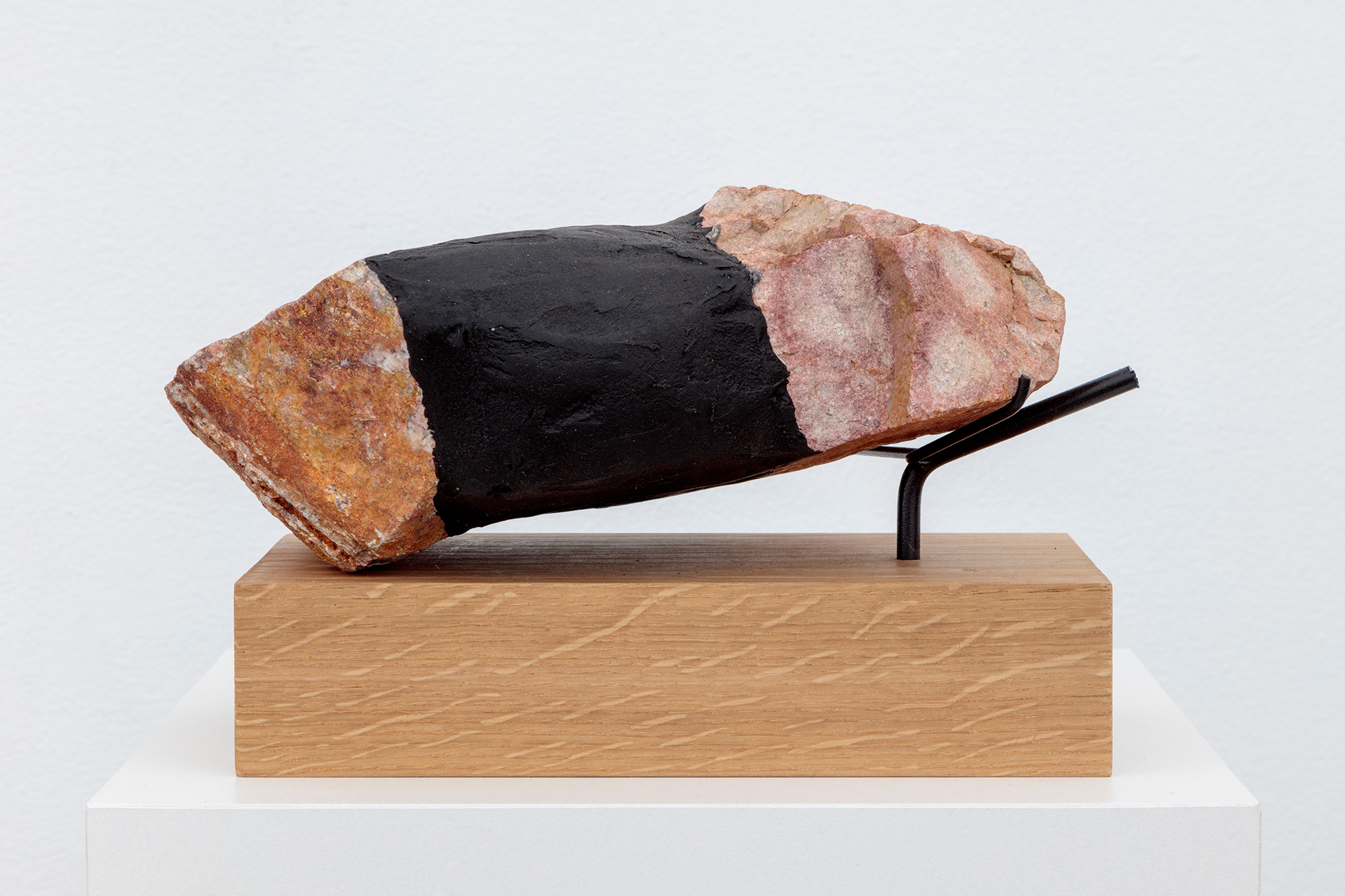 Edition 5/10 (available with full set of edition 5)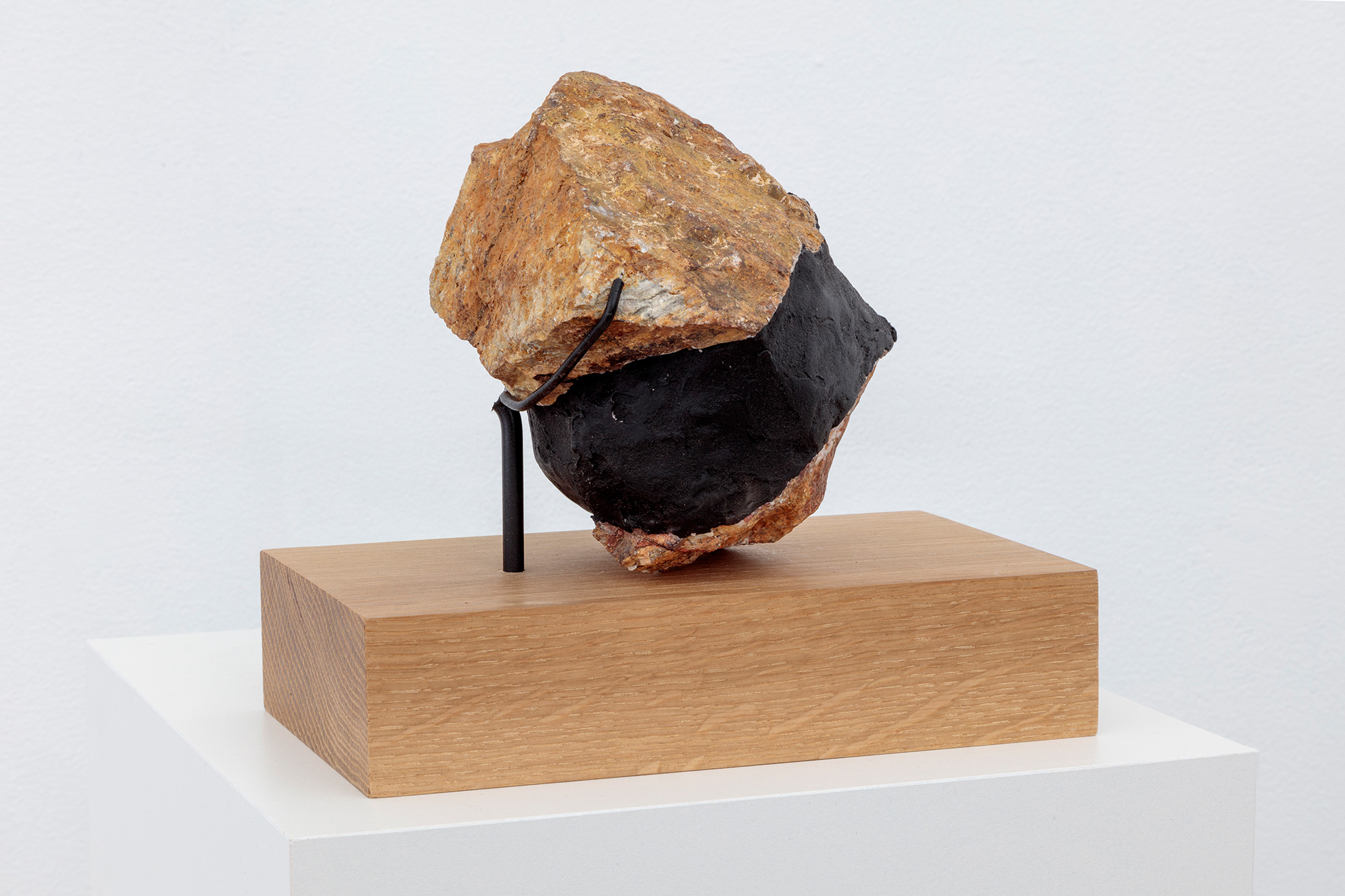 Edition 6/10 (available with full set of edition 6)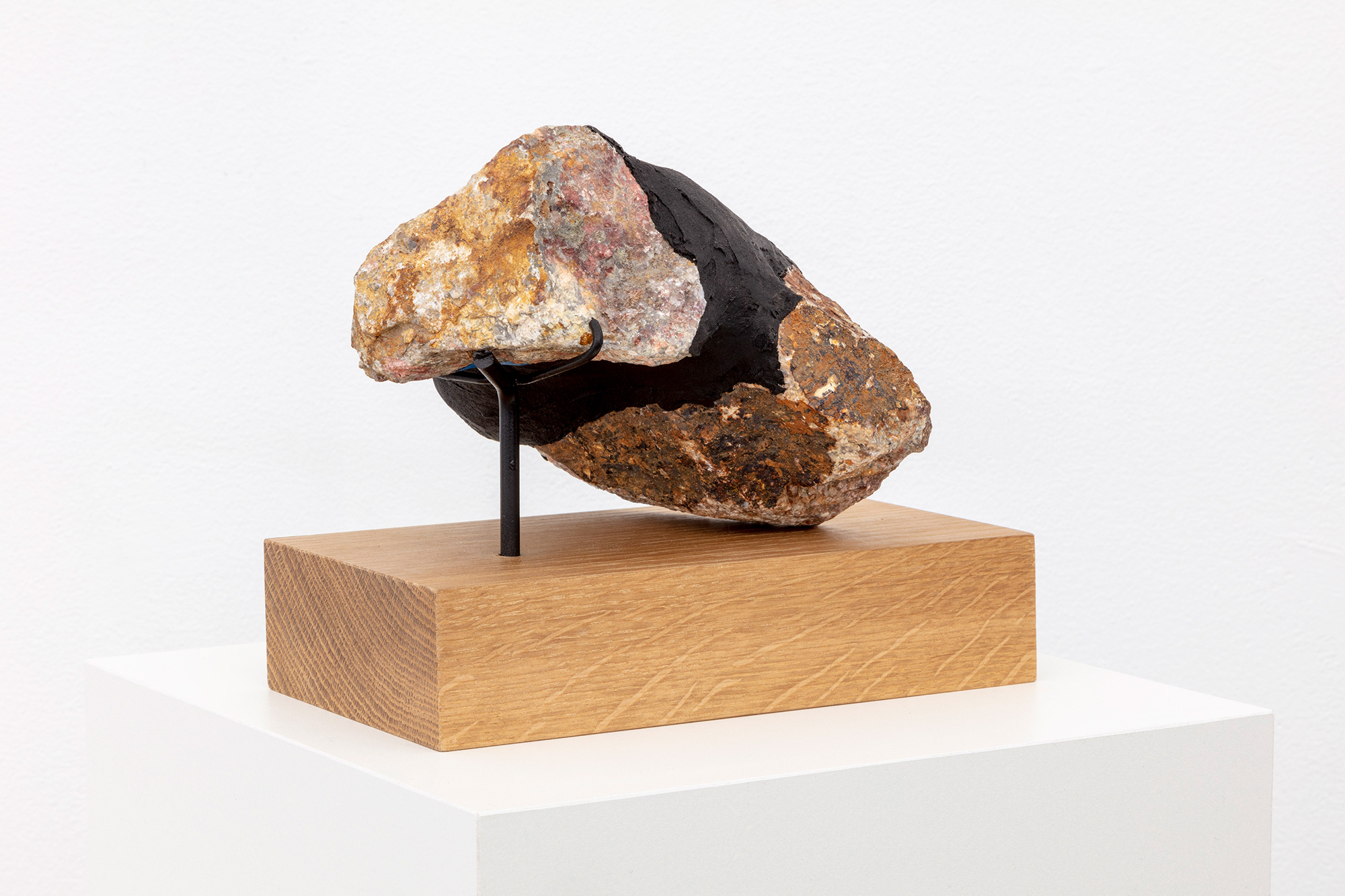 Edition 8/10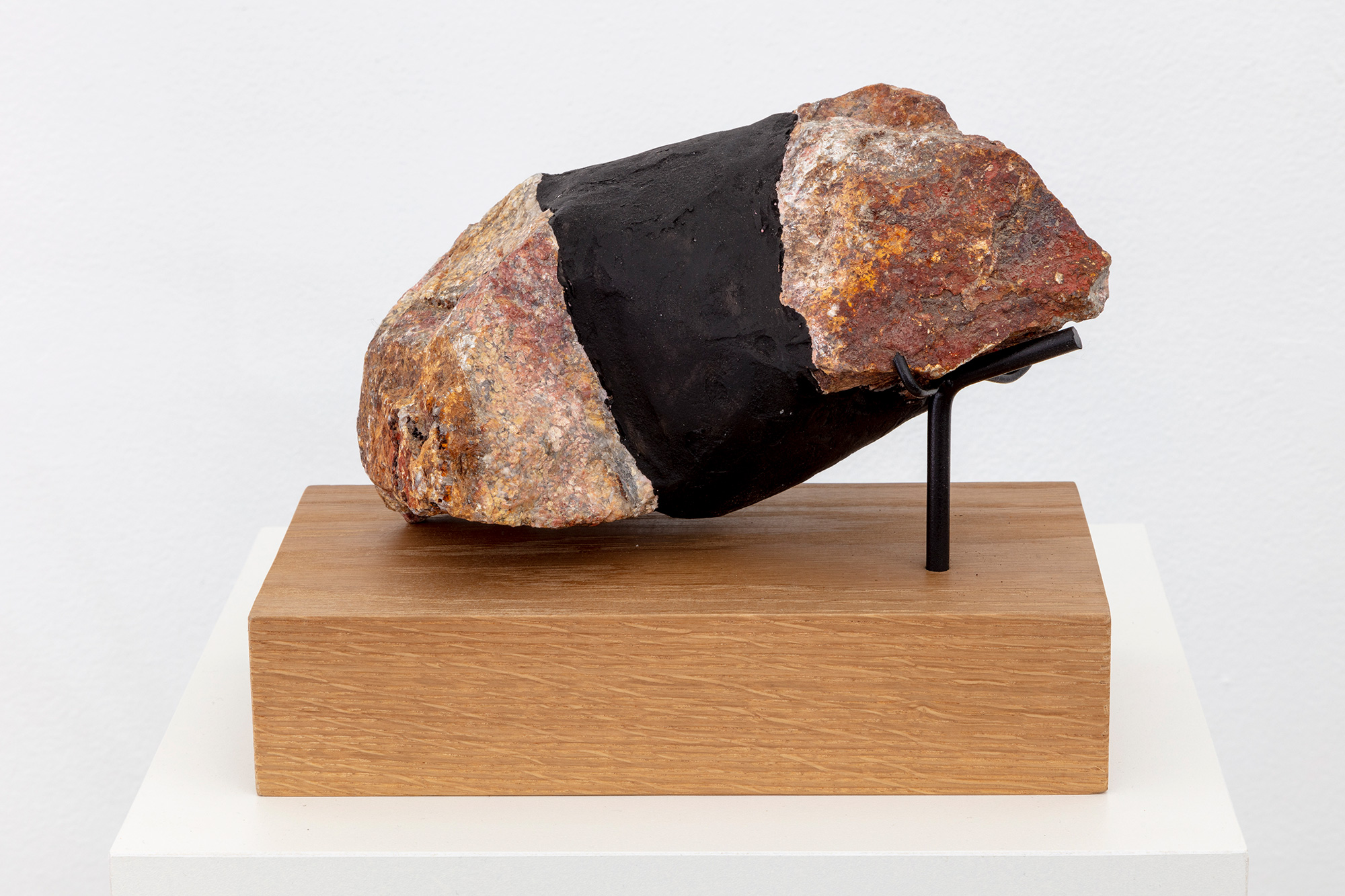 Edition 9/10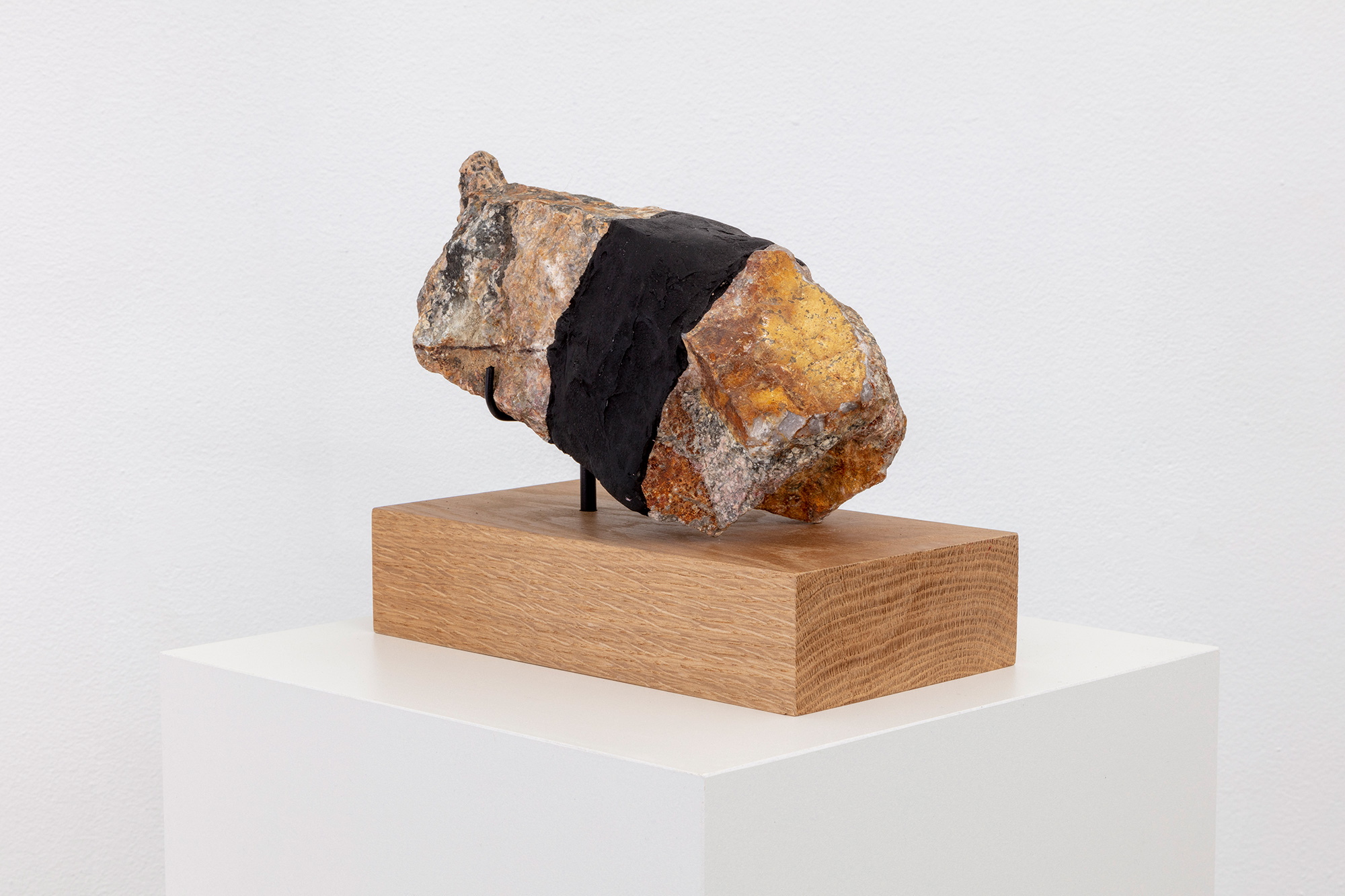 Edition 10/10 (available with full set of edition 10)
Gala Porras-Kim (CalArts MFA 2009) has created Composite Artifact, 2018—a unique series of sculptures in an edition of 10 with four APs—for CalArts's 50th Anniversary. The sculptures were formed by adhering two stones together, their joint covered in acrylic paint. The reconstructed stone sculpture sits beautifully poised upon a metal armature which is anchored by a shallow wooden base. In the words of the artist, "These rock formations, composed of matter found in abundance in the southwest of the U.S., amount to projections of what they may have been in the past, before exposure to the elements may have caused their fragmentation." Composite Artifact continues Porras-Kim's long-held interest in re-imagining the objects that surround us and her re-investigation of ethnographic and aesthetic visual representation and museologica modes of display.
About Gala Porras-Kim
Gala Porras-Kim was born in 1984 in Bogotá, Colombia. She makes her work through the process of learning about the social and political contexts that influence the representation of language and history. The work comes from a research-based practice that aims to consider how intangible things such as sounds, language, and history have been represented through different methodologies in the fields of linguistics, history, and conservation.
Porras-Kim received an MFA degree from CalArts and an MA in Latin American Studies from UCLA. She has had solo exhibitions at the Headlands Center for the Arts, Sausalito, California (2018); LABOR, Mexico City (2017); Commonwealth and Council, Los Angeles (2017); 18th Street Arts Center, Santa Monica, California (2013). Selected group exhibitions include the Whitney Museum of American Art, New York (2019); Seoul Museum of Art, Seoul, Korea (2017); Los Angeles County Museum of Art (2017); and Hammer Museum, Los Angeles (2016). Porras-Kim is the recipient of a Radcliffe Fellowship (2019); an Artadia Award (2017); a Rema Hort Mann Foundation grant (2017); a Joan Mitchell Foundation grant (2016); a Creative Capital grant (2015); a Tiffany Foundation Award (2015); and a California Community Foundation Fellowship (2013).
For sales and availability, please contact Heather Suran at CalArts, 661-291-3435 or hsuran@calarts.edu